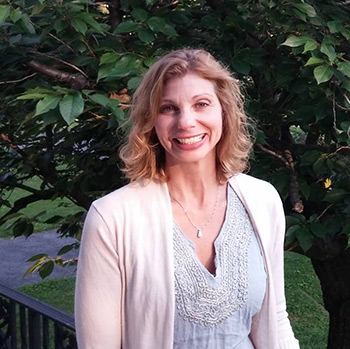 Are you looking to start your career or create a strong resume? Eastern New Mexico University's Office of Counseling and Career Services is here to help!
Wendy Gillman, ENMU's career outreach counselor, discusses the resources provided by Counseling and Career Services and offers advice on how to prepare for the professional world.
Tell us about your role as the career outreach counselor.
I am the primary career professional at ENMU at this time. I am devoted 100 percent to career services. I am here to help students uncover their interests, skills and abilities and connect them to majors and the greater world of work. This also leads to helping students with experiential learning through volunteer, informational interviews or internships and developing professionalism.
For juniors and seniors, my role is to assist with resume writing, job search, networking and interviewing. This involves direct connection with students through the classroom, events or job fairs and one-on-one meetings.
Also, I do behind-the-scenes work with the web pages, social media (you can follow us on Facebook, Twitter and Instagram) and discovering online resources to assist students with all of their career needs.
How can soon-to-be Greyhound Grads utilize Career Services' offerings to help in their job search?
Graduating seniors are in a tough spot. Please see our letter to seniors from Counseling and Career Services in which this is addressed with links to Handshake our job posting platform and suggestions. We are in the process of revamping the Career Services web pages to offer new resources. A Career Services "ask it basket" allowing students to submit questions online will be coming soon. I would suggest that seniors check out these resources and set up a Teams meeting with me directly; I am available to support all senior needs through Teams. Seniors need to be ready to refine their resume and get support with virtual interviews. A student may e-mail me at This email address is being protected from spambots. You need JavaScript enabled to view it., and within 24-48 hours, we can meet on Teams and I will get resources their way. We want to hear from seniors and support them in all ways possible.
What three job-searching tips do you have for soon-to-be Greyhound Grads?
Talk to positive, supportive professionals, friends or family. Stay away from the "naysayers." You need to keep your spirits up and your belief in yourself strong. This is a difficult time to be seeking employment.
Be prepared to do what you can in our current economy. You may not get your favorite pick for your first career position. However, be patient and be a positive professional, and any position can lead to other doors opening.
For your future work environment, your supervisor and team are just as important as your pay. Often people "don't leave jobs, they leave bosses." You will spend a lot of time at work. Get to know the culture and leadership dynamic of where you are looking to work. Here are some good questions to consider in an interview.
One more tip: see another career professional to refine your resume. You don't want a good resume. You want a great resume.
How can current Greyhounds prepare for their future careers through Career Services?
For now, it is best to reach out for a Teams appointment to get individualized support. The online resources are still being revamped and will be available soon. The Muse is a great resource for all career needs, and get your profile set up on Handshake.
What three resume-building tips do you have for current Greyhounds?
No pictures on a resume and, even for an art or graphic design major, keep colors limited. Link your e-portfolio on your resume. This is where you showcase your artistic talent.
Use a consistent, clean, clear format that is readable and easy on the eye and generally one page. Resume Nerd can be a strong resource. Also, Word 2016 offers free resume formats.
See myself or another professional to assist you with your final draft. It must ALWAYS be customized to the position you are applying for.
What else should Greyhounds know?