Eastern New Mexico University will celebrate the graduates of the class of 2020 with a virtual ceremony on Dec. 12 at 10 a.m. Immediately following the virtual commencement ceremony, ENMU-Portales will host its first virtual presidential inauguration for President Patrice Caldwell.
The commencement and inauguration ceremony will be pre-recorded and broadcast statewide at 10 a.m. on Saturday, Dec. 12, on KENW 3-1 and 3-2, and will be available as a webcast streaming from the ENMU-Portales website at www.enmu.edu.
Highlights of the virtual commencement event include the singing of the national anthem and alma mater by ENMU students and remarks from the student body president, four honors students and the ENMU-Portales president, vice president for Academic Affairs and academic deans. The virtual commencement ceremony will conclude with a showcase featuring photos submitted by the graduates to introduce our newly minted alumni.
"Throughout the challenges of the COVID-19 pandemic, ENMU has focused on the safety of our students, our faculty and staff," said Dr. Patrice Caldwell, ENMU president. "We received some great suggestions from the student body for this event and will be showcasing four of our honor graduates who will provide brief commencement addresses. We hope this event conveys our pride in our graduates and their accomplishments and creates a happy ENMU memory for them, their families and friends."
For more information, visit enmu.edu/Graduation.
Meer the honors students who will be speaking at the virtual ceremony: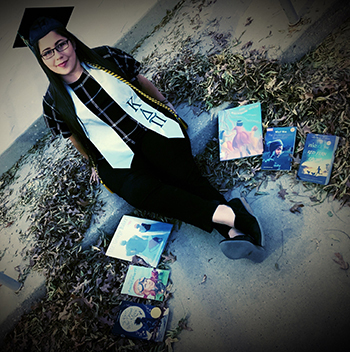 Bianca Huerta, who is graduating with a bachelor's degree in elementary and special education with an endorsement in mathematics, served as the treasurer of Kappa Delta Phi and was a member of VOICES/Voice of Educators, the ENMU Gender and Sexuality Alliance and Educators Rising. She plans to accept a job as a teacher in her hometown, Lovington, New Mexico. Her parents are Sandra and Manuel Huerta.
Bianca shares, "I intend to complete a year teaching and dedicating my time to my students before starting my master's degree. I will work on a degree in Educational Administration. With this degree, I intend to become a principal and eventually work my way up to the superintendent. My goal is to provide a supportive environment for teachers to flourish. I also intend to become a published author."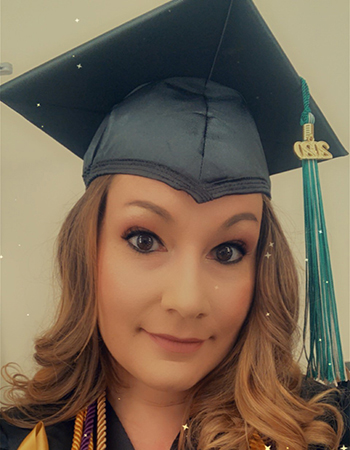 Amy Lucero, a graduate of Albuquerque High School, started at ENMU in the spring of 2016. The business administration major maintained a GPA above 3.5 throughout her time at Eastern and is a member of the Delta Mu International Honor Society. The distance student has two children; one is a senior at Albuquerque High School, and one is a freshman at the University of New Mexico studying architecture. Her goal is to continue growth within Presbyterian Health Plan.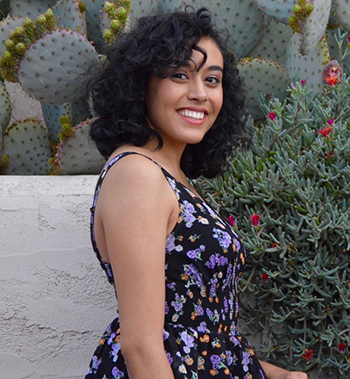 Zia Tenorio, an anthropology major with an emphasis in biological anthropology, was named to the Greyhound Connection Honor Roll in 2017 and made the dean's list from 2017-20. The 2019-20 Outstanding Undergraduate Student in Biological Anthropology is a graduate of Centennial High School in Las Cruces, New Mexico. She began attending ENMU in 2017. Zia served as an anthropology tutor and as secretary of the Forensic Science Society. Her parents are Lorie and Adrian Tenorio. Zia is the youngest of her family; her two older siblings are Lawrence, her brother, and Adrianna, her sister.
Zia plans to begin a master's program in the fall of 2021. "For my future career, I want to be doing osteological lab work studying and learning about an individual's past through the analysis of their skeleton," she says. "Human osteology, bioarchaeology, paleopathology and skeletal trauma are my research interests and what I look forward to studying in the future."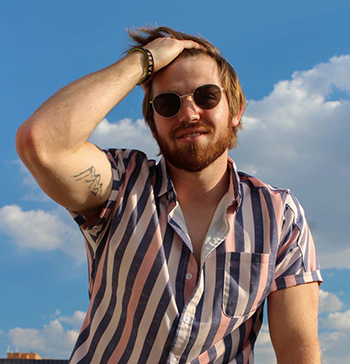 Brandon Warren, who will receive a bachelor's degree in communication with a double emphasis in broadcast journalism and broadcast production, began attending ENMU in fall 2017 after graduating from Bernalillo High School in Albuquerque, New Mexico. He was on the dean's list for seven consecutive semesters and was named Outstanding Student in Broadcast Journalism twice.
Brandon, who worked at KENW, says his goal is to become a disaster reporter for a large news organization. "It has long been my dream to help spread information to people in a time of great need whenever accuracy and dependability are crucial," he shares. "Sometime after that, I would also love to host my own talk show. As for the short term, however, I hope to get a job in a medium to large size news market and work my way up from market to market, gaining experience, knowledge and learning more about what the world has to offer. Television is my passion, and I have so many things that I would love to do; I just hope I get the time to do them all."