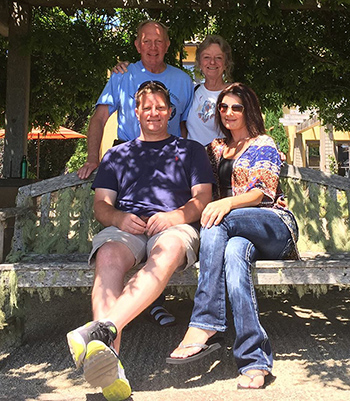 Eastern New Mexico University recently welcomed Kemet Gatchell to the Greyhound community as the new director of the Office of Alumni Affairs, where he will plan, supervise and implement events, programs and communications while building a global network of alumni, family and friends to support and promote the University.
Kemet will coordinate annual homecoming events, graduation receptions and other special events, including socials, receptions, online events and gatherings for alumni. He has been charged with the task of adding new alumni benefits including researching and rolling out a new online Alumni Career Resources program. This new service could provide tools and information for resume and cover letter writing, networking interviewing, negotiating, career advancement and career transition, as well as free webinars.
The director received a bachelor's degree in leisure studies and services in 1993 and a master's degree in exercise and movement science with a concentration in the psychology of sport and exercise in 1998, both from the University of Oregon.
He previously served as an assistant director over several areas at the University of North Carolina at Charlotte, including Promotions, Special Events, Marketing and Sports Clubs. He was also a coordinator of Marketing and Facilities at Nova Southeastern University in Florida, an interim assistant director and intern for Intramural Sports at the University of Michigan and the director of Development and outreach at Playground Sports in Oregon.
Kemet discusses why he chose to join the Greyhound Family and his goals for the Office of Alumni Affairs.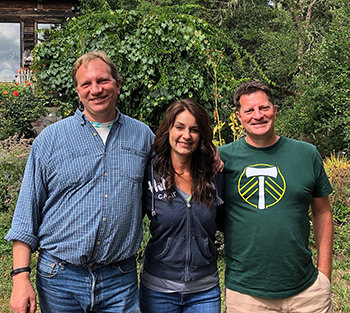 What drew you to this position at ENMU?
The role and University looked like a great fit combining my previous experience and current interests with great growth and development opportunities. I enjoy connecting with others and putting on events that people want and give them a chance to connect with old friends and make new ones. I believe in the value of higher education.
What do you enjoy the most about your job?
I like that there is very much a feeling of a team environment at ENMU where everyone is working together to make things better for the University and the students, staff, faculty, and alumni. I look forward to organizing the events and connecting alumni together. I especially enjoy putting on events that people look forward to each year.
What goals do you have for your position?
I would like to see growth in events and alumni participation. I look forward to helping alumni with career development and networking. Engaging soon to be graduating students in the benefits and services of the Alumni Association would be very rewarding.
What is your favorite thing about Eastern?
Everyone I have met has been friendly and welcoming. ENMU colleagues have said how glad they are that I am here and look forward to working with me. This welcoming atmosphere means a lot to a person moving to a new town and a new state during a pandemic. Also, I think the Greyhound mascot is pretty cool.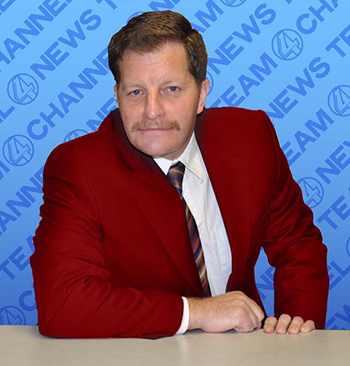 Are you involved in any organizations or causes?
I've been involved in a National Public Radio (NPR) KLCC Brewfest Fundraiser, Habitat for Humanity, King Tiger 5K run and the Animal House 40th Reunion and World's Largest Toga Party. Other organizations I have assisted with fundraising include Girls on the Run, the American Heart Association and the American Red Cross.
I was on the Board of Directors for the Piedmont Diving and Rescue Association (PDRA) and the president of the Scuba Diving Club University of North Carolina at Charlotte. I was also a member of the NIRSA Leaders in Collegiate Recreation Foundation Golf Tournament Committee.
I look forward to exploring volunteer opportunities in the Portales area and have already attended virtual Rotary Club meetings.
Something else I've enjoyed doing several times since 2011 is participating in the "Movember/No Shave November" movement that raises awareness for men's health issues. At the end of November, with the help of a friend, I've produced mock versions of famous costume/movie posters like Wolverine, Ron Burgundy and Walker Texas Ranger.
Tell us about your background and family.
My hometown is Cottage Grove, Oregon, with a population of 9,686 as of the 2010 census. Fun facts: Cottage Grove is known as the "Covered Bridge Capital of the West," and several movies were filmed there in part, including "The General," "Animal House" and "Stand by Me."
My father and mother are both retired and live in Cottage Grove. I have one brother living in Sweet Home, Oregon, and one sister living in San Marcos, California. I don't have any family or pets in Portales, but I like dogs and my family and friends in other states. I look forward to making New Mexico friends.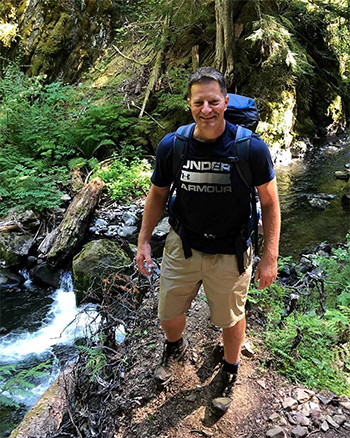 Who influences you?
I am influenced by people who accomplish things through integrity and hard work. I admire people who set their own goals and do not necessarily conform to those of others. I admire people who give their time and selflessly help others. People who show empathy and kindness to others. People who enjoy life and bring fun and enjoyment to those they are around. People who think outside the box but still use phrases like "think outside the box."
Which accomplishments and awards have you earned?
I was a two-time winner of the University of North Carolina at Charlotte Faculty/Staff Golden Nugget Award for going above and beyond the call of duty in May 2015 and September 2016. I am also part of The Flying Saucer Draft Emporium's Ring of Honor for trying 200 different beers over the course of several years.
Hobbies?
Hiking, golf, fishing, cooking, traveling, watching movies and sports (especially the Oregon Ducks), trivia, taking in and exploring whatever the local landscape has to offer, visiting craft breweries, chasing waterfalls and amateur photography.
Where are some of your favorite places you have visited?
San Diego, California; St. John's, Newfoundland; Austin, Texas; The Redwoods, Seattle, Washington; Boston, Massachusetts; Miami, Florida; and Portland, Oregon. My favorite breweries I've been to are Stone World Bistro and Gardens in Escondido, California, and Sierra Nevada Mills River in North Carolina.
Share some interesting facts about yourself.
I have lived in five states: Oregon, Michigan, Florida, North Carolina, and New Mexico. I made a hole in one in golf, or one and a half counting my 61-yard pitch and putt hole in one. On Labor Day 2020, I hiked to the 10,358-foot summit of South Sister in Oregon (12.2 miles, 4,898 elevation gain). I have visited 20 different Major League Ballparks representing 16 different Major League Teams. I was a background extra for the movies "Without Limits" and "The Sisters" (both filmed in Eugene, Oregon), and several times on the Showtime Series "Homeland" (filmed in Charlotte, North Carolina). I am also a certified scuba diver.
Kemet at Tom Dick and Harry Mountain in Oregon.