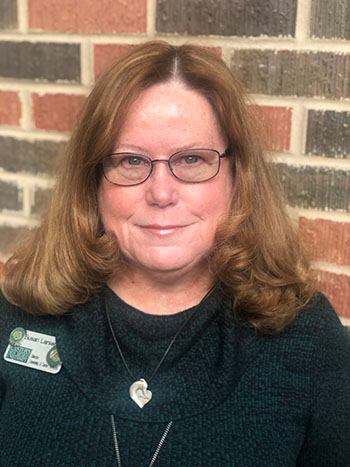 The Eastern New Mexico University Office of Counseling and Career Services (CCS) is here to help you. Whether it is assisting you with obtaining career-building skills, providing guidance during a mental health crisis or connecting you with other Greyhounds in a safe group setting to talk about the challenges we have all faced during the pandemic, they will be there for you.
The CCS staff consists of licensed counselors Susan Larsen, director, Nikie Bonner, Blessy Joseph, wellness counselor, Amanda McCormick, career counselor, and Wendy Gillman, career outreach counselor and Nikie Bonner, administrative assistant.
The counselors sat down with the ENMU News to discuss the Counseling Corner and share details on available services.
How is CCS assisting students during this trying time?
Susan: People everywhere are beginning to experience what has become known as "COVID Fatigue." In other words, they are tired of the social distancing and having to wear a face mask. They are tired of the isolation and the need to restrict their normal activities. Many students complain that their typical college experience has been stolen from them by the virus. As counselors, we are here to help students cope with their feelings of isolation, anxiety and depression. We offer free, confidential services to all students, and it is our job to help students not only cope with the current situation, but to help them imagine a future that won't be exactly as it was before, but a life within the new normal where they can thrive.
A new service to our Portal Page (Counseling Corner) is the Absence Alert form. Students who are ill, need to quarantine or have some sort of family or personal emergency can complete the form online, and our office will notify all of your professors for you. We even notify your campus employer if requested. This makes it much easier for the student to do one contact and we cover everyone else for them.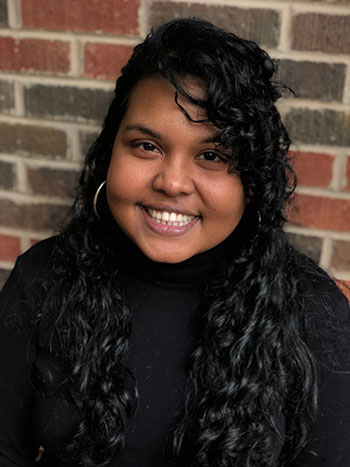 Amanda: The Counseling Corner has many types of services available for all ENMU students: Free and confidential personal counseling, available online video via MS Teams, over the phone or, currently, on a limited basis in-person. Appointments are scheduled within one business day, regardless of whether they choose to call our office or fill out the Counseling Corner form.
Students also have access to our licensed counselors 24/7 either by text at 575.825.1978 or by calling the on-call crisis counselor at 575.607.5689. Our 24/7 services are available to those who might be experiencing a crisis or an emergency. You don't need an appointment to connect with us by text or via the crisis phone. The term crisis can be intimidating for most students; however, we operate with the philosophy that a crisis can look different for different people, and so all we want is for our students to reach out if they are feeling overwhelmed, like they are in crisis.
Blessy: In addition, we are newly launching a virtual group this semester, Greyhounds Together, with students who are feeling disconnected and lonely due to the pandemic in mind. We invite you to register so you can connect with other Greyhounds who are also seeking to receive and provide support in a safe, judgment-free space.
Students can even stay in touch with our office through social media. We are on Facebook, Instagram and Twitter! We are constantly posting wellness tips and organizing virtual live events so you can prioritize your wellness even while you are not physically on-campus.
Our staff is also available to come into your classes or to your student organization meetings, both virtually and in-person, to speak on wellness and mental health-related topics. Feel free to fill out the presentation request form.
We are aware that this pandemic has impacted your mental health and overall wellness. We want to let you know that you are not alone, and we are here to provide you with services to help you cope better during these trying times.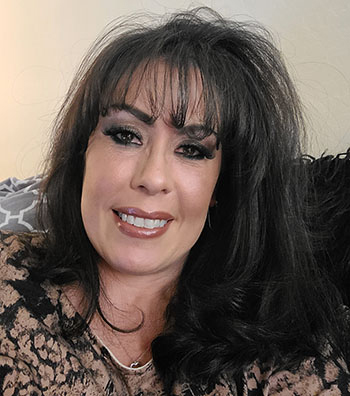 Wendy: My specific focus area is connecting students to all of the available career resources and helping them navigate their path from deciding on a major/career to resume writing and preparing for interviews. During COVID- 19 time, we have spent a considerable amount of time upgrading and revising Career Services pages. One easy way that a student can reach out with a career question is through the Ask it Basket. This allows a student to fill out a form and get a personal reply to guide them within three business days.
Career Services has recently expanded its virtual footprint as we have moved towards active and engaging online Teams offerings. Students can have appointments on Teams for career decision making and research and all aspects of career discussions. Another very common meeting on Teams is for resume review and editing. I offer live editing support for resumes. Handshake is our platform for job postings for both on-campus, internships and full-time post-graduate opportunities; check out Handshake. As students build their profiles on Handshake, I can meet with them on Teams and review their profile for suggestions. This semester, we will also hold several virtual career fairs on Handshake. These will be promoted through the website, e-mails, social media and within the academic colleges.
We also assist students with preparing for interviews and can offer a mock interview on Teams. We have a new product that will be rolled out by the end of February; Stand Out. This will allow students to record their practice interviews and get feedback from our office or faculty based on their personal preference. We are excited to be building offerings for students during this difficult time that are advantageous to our virtual world.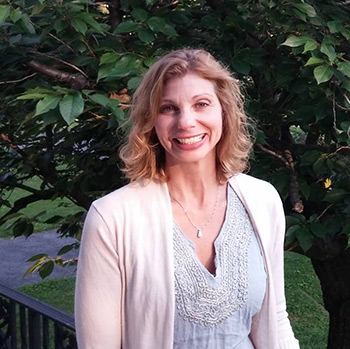 Tell us more about the new texting service and video and phone appointments.
Susan: Yes, the pandemic definitely helped us assess our services and explore other ways in which we could meet our students where they are at. Officially incorporating online video, over-the-phone counseling and adding the new 24/7 text line to help students connect with a licensed counselor without needing to schedule an appointment.
Susan: At first, video appointments may seem a little strange to students, but we meet through MS Teams, and it really is very similar to being in our office. We try to make the student feel as comfortable and at ease as possible. For regular sessions, it is preferred to schedule an appointment, but if a student needs to talk with someone, we will make it happen.
Blessy: Recognizing that many students prefer to communicate via text, our office created a text helpline in August 2020 where services can be requested at any time. The number is 575.825.1978.
What are your focus areas?
Susan: As a counseling staff, we all have our individual strengths. Wendy takes on the majority of our career concerns, but each of us is trained to work with career issues like deciding a major or looking for the perfect job. On the issue of personal counseling, Amanda, Blessy and I each have a different way of approaching the counseling process, but we all make sure that students are getting what they need. It is up to the individual student to decide if their counselor is a good fit for them.