PORTALES, NM – Sept. 8, 2021 – Eastern New Mexico University lost a true friend and strong supporter with the death of Bill Joy, who served as the University's athletic trainer and assistant professor of health and physical education for 25 years before his retirement in 1991, as he passed away on Sept. 6, 2021.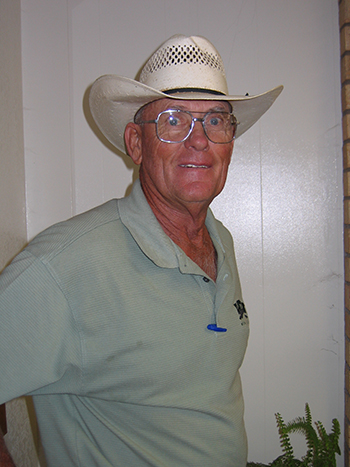 Anyone who was an athlete or athletic fan at ENMU from 1966 to 1991 knew Bill's face as he played an integral role in the Department of Athletics. Coming to Eastern directly after graduating from Humboldt State University in California, he earned his master's degree from ENMU in 1970, and was nationally certified by the National Athletic Trainers Association in 1973. Bill was also appointed to the New Mexico Athletic Trainers Advisory Board by former Gov. Toney Anaya for a six-year term.
Upon his retirement in 1991, Bill was voted into the ENMU Athletics Hall of Honors and was named a Distinguished Faculty Emeritus in 2008. He was also instrumental in starting the tradition of the "Burying of the Beef," which takes place at the annual alumni barbeque hosted by the ENMU Foundation each summer.
From the beginning of Eastern's booster club, named the Bench Club, Bill was an active member, as well as serving as the rodeo sponsor and coach for three years. He also served on the Roosevelt County Fair Pioneer Board for five years, and established the Myrtle Joy Sports Medicine Scholarship in memory of his mother.
"Bill was the most unique and highly productive individual in the history of ENMU," said Bob Matheny, ENMU president from 1983–89. "Everyone loved him."
"Bill Joy is the kind of person you meet once, then look back years later and realize that one interaction positively changed your life forever," said Jennifer Goble Poyer, manager of institutional communication at ENMU and highly decorated ENMU student-athlete in the 1990s. "Nothing about his life was really just for him. It was always him helping the people around him."
Contact:
Eastern New Mexico University
John Houser
Marketing and Communications
This email address is being protected from spambots. You need JavaScript enabled to view it.
Ph: 575.562.2123