The 2017 Eastern New Mexico University Foundation and Alumni Association Awards will be presented at the ENMU Foundation Homecoming Breakfast on Saturday, Oct. 7 in the Campus Union Building Ballroom.
Recipients include Big Valley Automotive, Inc. for Business of the Year, Healy Foundation (Ed and Trudy Healy) for Philanthropist of the Year and Billy K. Gaedke, Jr. for Volunteer of the Year. The ENMU Alumni Association is awarding Dr. Glenda Balas and Hossein Zamanian with Outstanding Alumni Awards, as well as father and son Dr. James Miller Sr. (posthumously) and Dr. James Miller Jr. with an Honorary Lifetime Award.
ENMU Foundation Honorees
Volunteer of the Year- Billy K. Gaedke Jr.

Billy K. Gaedke, Jr. (MED 89, BS 88) has been committed to ENMU and its students for nearly three decades ... an impressive amount of time, considering he first came to Eastern at 55 years old, having already retired from a 28-year Air Force career. Mr. Gaedke can't remember a time when he wasn't volunteering for something, and even with his always-packed work schedule, he truly feels fulfilled when he is giving his time to others.
For the past 17 years, Mr. Gaedke has loyally agreed to review the hundreds of College of Education and Technology (CET) scholarship applications that come through the ENMU Foundation office — an important and tedious task. Even though he officially retired from ENMU in 2006 after working 16 years as an instructor of education foundations, he remains actively involved and does not take his position as the chair of the CET Scholarship Committee lightly.
"Mr. Gaedke's role reviewing bins upon bins of applications is an in-depth and challenging responsibility that is hard to find a volunteer for," ENMU Foundation Executive Director Noelle Bartl acclaimed. "He really cares about the students, and in recent years has expanded his role even further to also review the ENMU Foundation general scholarships."
Upon earning a bachelor's degree in social studies and a master's in reading education, ENMU hired Mr. Gaedke part time in 1990. Since then he has mentored more than 900 prospective teachers and has served on multiple committees including the Alumni Association Board of Directors and three terms on the Council of Professors Emeriti (COPE) Board of Directors.
Mr. Gaedke's devotion to Eastern and his community has not gone unnoticed. In 2002, ENMU honored him with the Chester Haughawaut Exemplary Human Relations Award, and in 2006 he was named the University's Collegiate FFA Teacher of the Year. He received Distinguished Emeritus Faculty status in 2014, was recognized as Clovis Schools' Volunteer of the Year in 1999, and was named their Top Cat in 2004. The New Mexico Activities Association also named him Sportsman of the Year in 2001. Mr. Gaedke may be most well-known, however, as the "voice" of the Clovis Wildcats, since he has been volunteering his time as the announcer at their games for the past 38 years.
Business of the Year- Big Valley Automotive, Inc.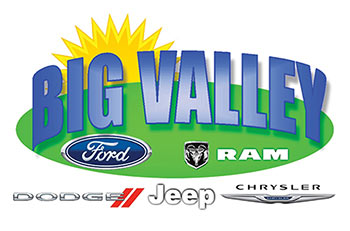 ENMU Athletics Corporate Sponsor Big Valley Automotive, Inc. has generously supported the University and ENMU Athletics for the past decade. They are one of only two Anchor Board sponsors for Greyhound Club, donating thousands of dollars in monetary and trade gifts per year. In trade, the company loans multiple cars for ENMU coaches to use when recruiting and traveling to out-of-town games. Their hope is that by helping them with some of their financial obligations, coaches can use more of the money in their budgets to achieve their goals for recruiting, scholarships, and for things other than worrying about transportation.
"ENMU Athletics appreciates the substantial support that Big Valley provides us," said ENMU Athletic Director Greg Waggoner. "The fact that they stepped up as one of only two Anchor Board sponsors with our new stadium video board, as well as the discounted car loan program that they provide some of our coaches is very valuable to us."
In addition to their support of ENMU, Big Valley actively fundraises in support of the efforts to help the local economy take care of itself. In the last 18 months alone, Big Valley raised $24,000 for local schools and Roosevelt County Crime Stoppers. This past August they brought the community together for their Drive4UrSchool event, where the company donated $20 per test drive toward Portales High School Athletics.
As co-owners of Big Valley — one of the 10 largest private employers in Roosevelt County — ENMU alumnus Randy Van Leuven (BBA 93) and Wade Rutter (attended) value the importance of keeping money local. Although their company sells and services vehicles all over eastern New Mexico, they are especially grateful for Portales and ENMU.
"Big Valley has been a staple here since the 70s, first with Ford and Chrysler," said Randy Van Leuven, who purchased the company with Rutter in 2009. "We participate every chance we get with ENMU, and we look forward to a continued mutual relationship and prosperous future for eastern New Mexico."
Philanthropist of the Year- Healy Foundation (Ed and Trudy Healy)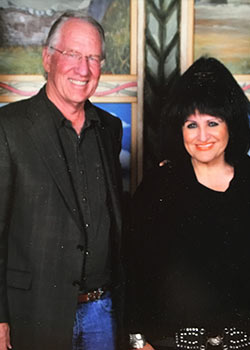 A strong supporter of education and the arts, Healy Foundation — spearheaded by Ed and Trudy Healy of Taos, New Mexico — has contributed generously to ENMU's KENW-TV since 2008. They are a main financial backer for "Report from Santa Fe," an interview series that airs on PBS and is hosted by veteran journalist Lorene Mills. Trudy and Lorene graduated together in 2006 from Leadership New Mexico. As a private foundation, the Healys are able to seek out the causes they wish to support, and they saw potential in the series, which began broadcasting in 1974. Because of their generosity, the series has since been able to upgrade production equipment, utilize a more attractive set, and shoot remotely with important guests who are unable to come to the Santa Fe studio at the Capitol.
"The Healy Foundation is proud to provide a clear voice for New Mexico's history and its living legacies through film and broadcasting," said Trudy Healy when asked why they are committed to supporting KENW. "It is a unique opportunity for us to support a positive partnership with ENMU."
They are also a significant financial backer for the KENW-produced documentary "Ol' Max Evans – The First Thousand Years," which is set to premiere at the Santa Fe Independent Film Festival in October. The documentary shares the extraordinary life of 93-year-old accomplished writer, painter, miner, soldier, family man and calf-roping cowboy Max Evans. In supporting KENW, Healy Foundation is positively affecting the learning experience of ENMU students who work in the studio and get valuable, hands-on training. In addition to their donations to ENMU, the foundation has funded programs to aid the farming industry at NMSU and to UNM for land and water issues.
For the 25 years they have been established, Healy Foundation (previously named the Martha Ann Healy Family Foundation) mainly supports the state's land and water issues. Trudy previously served as a representative for Irrigation or Conservancy District Surface Water and treasurer for the New Mexico Water Trust Board. The foundation funds the New Mexico Bureau of Geology and Mineral Resources, a division of New Mexico Tech, for an aquifer mapping and monitoring project.
Alumni Association Awards
Honorary Lifetime Award- Dr. James Miller Sr. (posthumously) and Dr. James Miller Jr.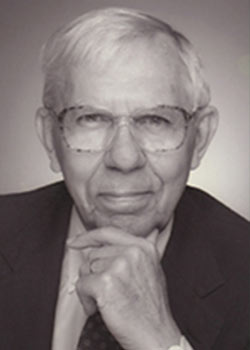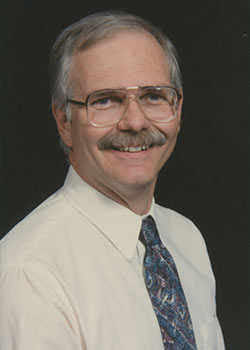 For 50 years, Dr. James Miller, Sr. was one of the foremost educational leaders in New Mexico public schools and community colleges. He served as superintendent or board consultant in nearly 40 of New Mexico's 89 districts, taught, and was an administrator or school board consultant in Ojo Caliente, Bloomfield, Gadsden, Santa Fe, Grants, Alamogordo, Roswell and many others. He moved to Los Alamos in 1954 and spent the remainder of his career and life advancing the cause of education, particularly for women and Hispanics. Dr. Miller, Sr. founded Santa Fe Community College in 1983 and Rio Rancho Public Schools in 1994. He was also instrumental in establishing the Mimbres Valley Learning Center at Western New Mexico University-Deming in 1996. Many of today's New Mexico teachers, administrators and support staff owe their careers to Miller's encouragement and example. He was also a role model and mentor for his own children, exemplifying the virtues of integrity, honor and purpose.
Dr. James Miller, Jr. served as a teacher in Albuquerque, for the Department of Defense and in Farmington. He was later the superintendent of schools in Farmington and Carrizozo and has demonstrated his commitment to higher education by serving as the founding director of ENMU's Ruidoso Instruction Center, securing grants, donations of property and materials, and acquisition of other financial support. He was involved in the hiring and professional development of excellent faculty and staff, the expansion of academic programs, and extensive outreach to the community. He worked diligently to position the center for branch campus status (achieved in 2005) through partnerships with area educators, community leaders and various civic organizations. Since his retirement, Dr. Miller, Jr. has remained active in Lincoln County and Mescalero, in economic development, with business energy efficiency programs, renewable energy project development, rural water systems and as a community volunteer. He has also been instrumental in securing a Memorandum of Understanding between ENMU and the Mescalero Apache Tribe.
Outstanding Alumni Award- Dr. Glenda Balas

Dr. Glenda Brown Balas (MBA 89, BS 75) is a nationally recognized educator in higher education, known for her outstanding scholarship in mass communication and her bold commitment to broadening educational opportunities for underrepresented communities. Dr. Balas, a Portales native, received her Doctorate in Philosophy from the University of Iowa in 1999. Since 2013, she has served as the dean of the School of Liberal Arts and Sciences at the University of North Texas at Dallas. In June of 2016, she was named their interim provost and senior vice president of Academic Affairs.
From 2010-13, Dr. Balas chaired the Communications and Journalism Department at the University of New Mexico in Albuquerque. Previously, from 2008-10, she was chair of the Mass Communications Department at Sam Houston State University in Texas, faculty at DePauw University in Indiana, and teaching assistant at the University of Iowa.
Before her 25-year career in higher education, Dr. Balas had an already impressive media industry career. For seven years she worked for ENMU's own KENW-TV, first as the director of public information from 1974-76, then as their director of programming from 1976-79, and finally from 1979-81 as their director of development. As an ENMU student, she gained experience as editor in chief of the campus newspaper The Chase from 1972-73 and The Silver Pack yearbook in 1974. Dr. Balas graduated from Portales High School in 1967. Her prominent farming family pioneered the cultivation, genetic improvement, promotion and marketing of Valencia peanuts in Roosevelt County, New Mexico.
Outstanding Alumni Award- Hossein Zamanian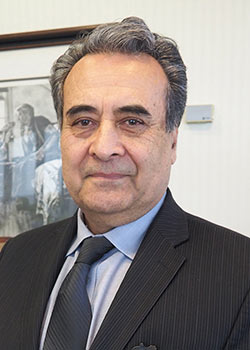 Hossein Zamanian (MBA 74) first traveled to Portales from his home in Iran to attend ENMU for the low-cost tuition and the excellent reputation of the College of Business. Portales offered Hossein the safety of a small town to not only adjust to America and study, but also as a place to begin to learn English.
Hossein worked hard, earning his degree in 18 months before going on to earn his Doctorate in Education from East Texas State (now known as Texas A&M-Commerce). He married his wife Marzi in Iran and the two returned to the United States in 1979. Hossein taught for nine years at Southwest Christian College in Terrell, Texas, but once the couple's family began to grow, his vision changed.
Over the next two years, he studied diligently for the CPA exam and, shortly thereafter, began work as a junior accountant for a national firm. After an unexpected job loss, Hossein worked day after day to try and build his own clientele. His CPA firm grew, and for the next two years Hossein conducted business out of his home for 20 clients. Today, his firm has 10 accountants and more than 500 clients.
In addition to his success as a CPA, in the 1980s Hossein designed, marketed and manufactured a booming jewelry line that sold to major department stores including Nordstrom. He also designed and patented two products. One invention is a kabob maker manufactured and sold in both Iran and in America at World Market stores nationwide. The other, a uniquely designed computer stand base with wheels, manufactured in Dallas, is sold online and via Fry's Electronics. His most recent patent pending involves an innovative education software for bilingual reading and learning to read music, which is currently being rolled out at Montessori schools.
Hossein's advice to current students and young alumni is: "Take the setbacks. Learn from them and make it big. As long as you have your burning desire, one must continue to dream ... Dream big. Work hard. Work smart."