The Eastern New Mexico University Foundation will host the annual Emeritus Faculty Luncheon on Monday, May 6. The 2019 Distinguished Faculty Emeriti awards will be presented. This year's eight Distinguished Faculty Emeriti recipients are Mr. Dudley Cash, Mr. Loran Crowder (posthumously), Dr. Kathy Roler Durand, Dr. Jerry Everhart, Dr. Gerald. A. Gies, Dr. Marvin M. F. Lutnesky, Dr. Farrell D. Odom (posthumously) and Dr. Thomas V. Toglia.
For more information, call the ENMU Foundation at 575.562.2412.
Mr. Dudley Cash
Dudley Cash wore many hats during his 23 years on campus from 1965-88. He was very active within the University's Department of Agriculture and he made a clear and positive impact on his students, first as instructor, then as assistant professor, associate professor/instructor IV. In addition, Mr. Cash served as the chair of the ENMU Department of Agriculture, as supervisor for the Soil Conservation Service, as director for Water Incorporated, and he also provided research and quarterly reports for the National Cotton Council. Mr. Cash dedicated countless hours and many years as Supervisor of University Farms, for which he helped with land preparation, cultivation, irrigation and more for the 125 acres the University owned at the time. He played an instrumental role in designing ENMU's Lewis Cooper Rodeo Arena and provided a lot of his own farming equipment for the job. He was presented ENMU's Merit Award in 1975 and loves the fact that he still runs into many of his former students today. Mr. Cash retired from ENMU in 1988 as an Associate Professor Emeritus of Agriculture. He and his wife Pat have been married for 65 years. They currently spend much of their time volunteering for the Church of Christ and for various children's homes all over the world.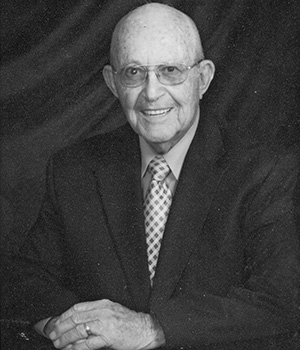 Mr. Loran Crowder (posthumously)
In 1969, when ENMU formed a branch campus in Clovis, Mr. Loran Crowder was thrilled at the opportunity for students to be able to receive a quality education at another location in eastern New Mexico. The Clovis native worked for the John Deere Corporation for many years and truly enjoyed his work, developing new parts, and traveling every summer to the company's research and development center in Waterloo, Iowa to take and eventually teach classes. Three short years later, Mr. Crowder's desire to support the university branch that he felt would make all the difference for rural New Mexico drove him to join the ENMU-Clovis faculty as an instructor of farm mechanics. During his 14 years of service, Mr. Crowder was a vital asset in teaching diesel mechanics, and he also implemented a new welding class at ENMU-Clovis. He truly believed that attracting youth to study at ENMU would strengthen our communities, and he did everything he could to place his students with employment immediately after their training. Mr. Crowder retired in 1986 as an Instructor Emeritus of Farm Mechanics. He chose to extend his session through that summer in order to "finalize the cycle of the Farm Mechanics Program to meet the needs of the current students completing their studies in that program."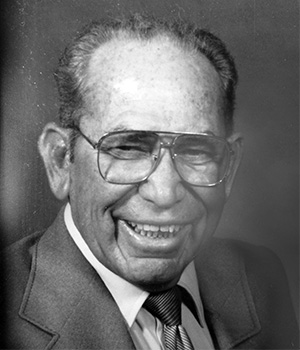 Dr. Kathy Roler Durand
Dr. Kathy Roler Durand joined ENMU's faculty in 1993 and thrived in the anthropology program. In addition to climbing the ranks and becoming a professor in 2011, Dr. Durand started ENMU's Forensic Science Program which became available to students in 2007, requiring cooperation with faculty members across four different disciplines. She also served as assistant dean for the College of Liberal Arts and Sciences from 2011-13, and as chair for the Department of Anthropology and Applied Archaeology for 10 years. Dr. Durand specializes in the analysis of animal and human bones recovered from archaeological excavations. Her fieldwork has ranged from Neolithic sites in Cyprus and Jordan to Chacoan and Hohokam sites in the Southwest. Dr. Durand has published 15 articles and chapters on her research, and she received more than $35,000 in research grants. In 2007-08, Dr. Durand received ENMU's Presidential Award for Excellence in Teaching, and in 2016-17 she received the ENMU Presidential Award for Excellence in Research/Scholarly/Creative Activity. Dr. Durand retired in 2018 as a Professor Emerita of Anthropology. She is currently working on several research projects and is also training to hike the Grand Canyon from rim to rim next fall.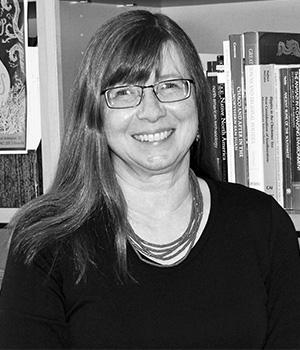 Dr. Jerry Everhart
Dr. Jerry Everhart's commitment to the ENMU Department of Curriculum and Instruction spanned over 22 years, transitioning from assistant professor of Elementary Education, to earning tenure and becoming the graduate coordinator for that program. He also spent three years as department chair and earned the title of professor. Dr. Everhart dedicated much of his time and energy to the Title V Advisory Committee, HLC Criterion II sub-committee and University Distance Education Roadmap Committee for strategic planning. He served as the alternative licensure advisor for elementary education and chaired the University Governance Committee when it was formed in 2002. In 2003, he was Faculty Sponsor of the Year for Students for Equality and he received the Spirit of Eastern Award. Dr. Everhart is particularly proud of his work with the New Mexico Science Teachers Association, for which he served on the board for 10 years and as an officer for six years, including president. He also collaborated with many school districts, including as the gifted/talented teacher for Dora High and as the professional development coordinator in Portales at James Elementary. Dr. Everhart retired in 2017 as a Professor Emeritus of Elementary Education. He currently enjoys working in the yard, taking art courses, painting, photography and practicing Tai Chi.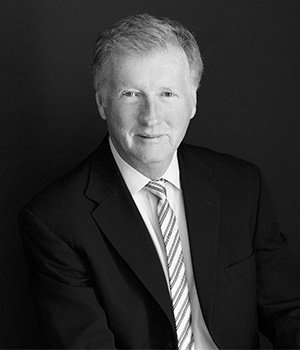 Dr. Gerald A. Gies
Dr. Gerald Gies joined the ENMU family as a history instructor in 1995 and completed 22 years of continued service, achieving the rank of professor in 2010. He served two consecutive, three-year terms as chair of the Department of History, Social Sciences and Religion, and proudly worked with the ENMU Advising Center for over a decade. Dr. Gies also represented ENMU as Fulbright Campus Representative, and was a representative for New Mexico Town Hall on International Education. He has received various awards including Research Scholar for the Santa Barbara Trust for Historic Preservation in 2001 and the Father Maynard Geiger Scholarship for the Santa Barbara Mission Archive Library in 1988 and again in 2001. Additionally, he participated in the Bosque Redondo Educational Project from 2003-06. Dr. Gies retired in 2017 as a Professor Emeritus of History. He and his wife, fellow ENMU history professor Dr. Linda Gies, have remained in Portales. Dr. Gies plans on becoming a docent at El Rancho de las Golondrinas in Santa Fe, and would like to do further research on the Chumash and Native American groups in New Mexico when they move closer to research resources in the center of the state.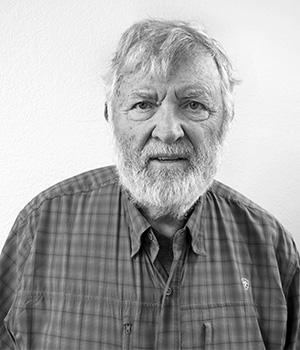 Dr. Marvin M. F. Lutnesky
Dr. Marvin Lutnesky began pursuing his career in ichthyology (fish science) from a young age. He moved to the high plains in 1992 to become an assistant professor of biology at ENMU, and during his time at Eastern, Dr. Lutnesky made it a priority to collaborate with students, faculty and administrators to improve all areas of which he worked. He was a member of many committees, such as the Budget and Planning Committee, the Undergraduate Admissions and Standards Committee, Faculty Senate, the Scholarship and Finance Committee and the Graduate Committee. He also served as chair of the Department of Biology from 1998-2013, was the director of the Natural History Museum for nearly 15 years, and served as the Curator of Fishes, Amphibians and Reptiles from 1998-2016. Additionally, Dr. Lutnesky worked with the Behavior Ecology Research Group (BERG) to establish the Behavioral Ecology Laboratory for the study of animal behavior on ENMU's campus. After 24 years of service, he retired from Eastern in 2017 as a Professor Emeritus of Biology. Dr. Lutnesky currently works at Texas A&M University-San Antonio, the newest university in the Texas A&M University system, and has been an influential team member in creating their new bachelor's and master's programs in Water Resources Science and Technology.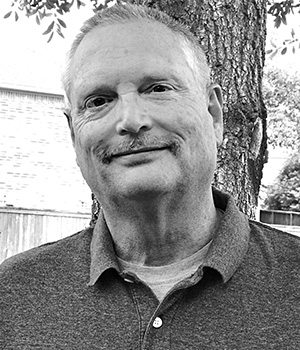 Dr. Farrell D. Odom (posthumously)
Dr. Farrell Odom devoted his entire life to serving God through ministry. He began preaching at the age of 18, and joined ENMU in 1967 as bible chair and director of the Wesley Foundation, a campus ministry of the United Methodist Church just off of the ENMU campus. Dr. Odom held that position for six years and, during that time, he was able to bring together for discussions many people who had been in confrontation on the campus during demonstrations. He retired from ENMU in 1973 as Associate Professor Emeritus of Religion. Although Dr. Odom separated himself voluntarily from the United Methodist Conference as active minister, he told friends that he wasn't leaving the ministry and instead wanted to turn his attention to personal and family counseling on a professional basis. Dr. Odom continued his ministry by establishing the Institute of Family Dynamics in Portales and serving churches in Logan, Nara Visa, Cimarron and San Jon, New Mexico. In 1978, Texas Wesleyan University in Fort Worth, Texas awarded Dr. Odom an honorary Doctor of Divinity Degree for his work in reconciliations during the time of student discontent (of the Kent State shooting era). Odom fully retired from preaching in 1992 after a 40-year career in ministry.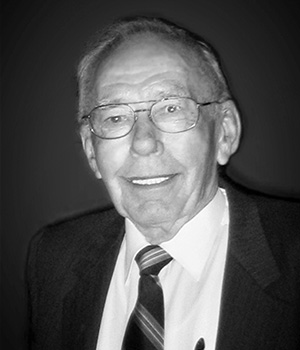 Dr. Thomas V. Toglia
Dr. Thomas Toglia is a lifelong educator who began his teaching career in 1976 as a high school teacher and community college adjunct instructor in Tucson, Arizona. In 1984, he began teaching at New Mexico Junior College, leaving over 21 years later to become a Greyhound. He started at ENMU in 2006 as assistant professor, director and advisor for Professional Technical Education. After two short years, he was promoted to associate professor and became director, advisor and graduate coordinator for the master's program in Professional Technical Education. During his time at ENMU, Dr. Toglia played a significant role in expanding the number of students pursuing the bachelor's degree in Career and Technical Education and in creating an entirely new graduate degree (M.Ed.) emphasis in Career and Technical Education. He is also an Eastern alumnus, having earned his Master of Education in Educational Administration from ENMU in 1994. After serving more than three-and-a-half decades as an educator and teacher-educator, Dr. Toglia retired from ENMU in 2013 as an Associate Professor Emeritus of Professional Technical Education. He and his wife, Kolleen, currently live in North Carolina and enjoy spending time with their kids and grandkids. Dr. Toglia also continues to teach as an online adjunct for Lenoir-Rhyne University.