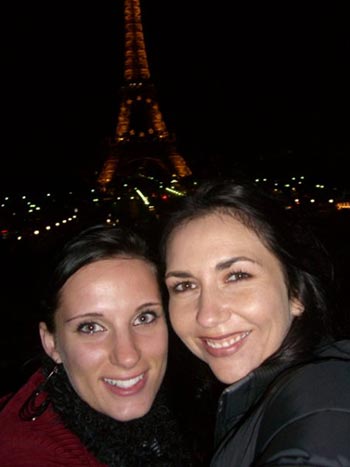 Amy Gisler, who is majoring in social studies with an emphasis in history and a secondary education licensure at Eastern New Mexico University, dreams of becoming a historian for the United States Air Force.
Her career goal is to increase her knowledge about USAF history and, eventually, be published. The ENMU student, who was stationed at Cannon Air Force Base from 2006-07 and 2011-12 when she was active duty, says that Cannon has an "enlightening history that not many people know about."
Amy, who manages two businesses in Clovis, will graduate this fall. She chose ENMU because it was close to Clovis, where she moved in 2011 and retired in 2012. "I had bought a house and felt that Clovis was a good place for me to focus on my education," said Amy, who plans to move again after graduating.
She started out in business to earn a degree for the career she had in the military. "After a couple years, it hit me that I hated it and I had no reason to have a career I didn't enjoy," she explained. "I love history even though I have a poor memory.I feel like history has something for everyone. Who doesn't like a good story?"
She calls Dr. Donald Elder III, an ENMU history professor, "one of the greatest mentors I could possibly have. We have personalities that mesh well, and he doesn't push me towards something that I have no interest in."
Her favorite course was "Military History" with Dr. Elder because he "knows how to engage a classroom and open the learning to the student. I was able to create a final project in his class that I hope to continue working on in the future."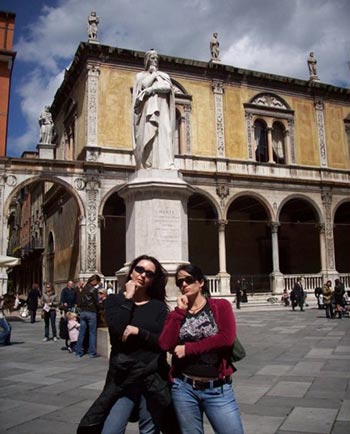 Amy's advice to students interested in history is that "You must love history to make a career out of it. I am lucky in that I have a steady income for life so I can do what I want. It's difficult to make a career out of something that not many people have interest in. No matter what you decide to do, do something you love because you are the one that must live with it."
Her favorite part about being a Greyhound is the easy access to distance education. "I enjoy taking online classes and having the ability to travel, work and take care of my personal life outside of the classroom."
The Dean's List honoree's favorite spot on campus is the coffee shop in the Education Building because she loves the drinks and the ladies that work there.
Before attending ENMU, Amy was a contracting officer in the USAF. "I retired early from a spinal injury, and I miss the military life every single day," explained the staff sergeant.
She was born and raised in Wisconsin. Her older brother lives in California, where he graduated from Chico State and was also in the USAF. He has three boys. "One was born on my birthday, one on my grandmother's birthday and I believe the most recent one was born on a great grandmother's birthday," said Amy, who also has a half-sister who lives in the "glorious city of Green Bay Wisconsin" and recently had her first child, a boy.
Her life "revolves around" her two dogs, Phenex and Maggie, two cats, Pete and Nancy, and "some absolutely wonderful friends in the area."
Her hobbies include reading, writing, working out and going to concerts. "I travel 2400 miles each year to go to an annual concert back home," she said. "I go to over 20 concerts each year."