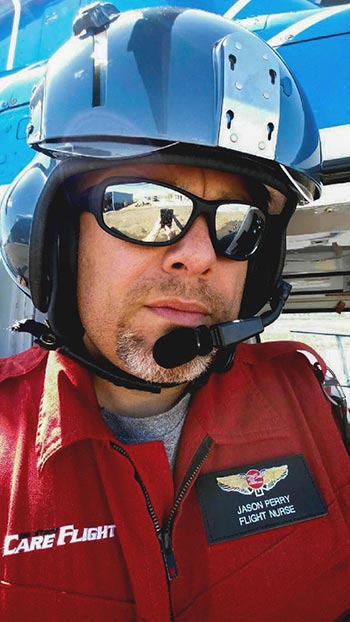 Jason Perry, a nursing major at Eastern New Mexico University, turns to online classes as an opportunity to further his education.
"Taking online courses is the only option for me," explained Jason, the executive director of Surgical and Interventional Services at the University of New Mexico Sandoval Regional Medical Center in Rio Rancho, New Mexico.
His position, which he started in June 2017, required him to have a bachelor's in nursing. "ENMU offered what I was looking for," explained the executive director, who needed a program that would work with his 50-60 hours-per-week work schedule. "I can take control of my learning and fit in the classes when I am able to do so.
"The responsiveness of the instructors is beneficial. I have often received messages from them at non-traditional hours even when I did not expect them to," he explained. "This told me that they understood why I was taking online classes and adjusted their schedules to mine. It's really very nice."
He added that professors from the nursing program, including Dr. Leslie Paternoster and Dr. Valerie Kyle, "have been tremendously instrumental in my life and career."
"Nursing 415," one of his favorite courses, challenged him and helped him grow in his practice. "We had to spend many hours volunteering in our own community," he said. "It allowed me to meet many people that I would not have otherwise and forced me out of my comfort zone."
Jason's expected graduation date is May 2018. He plans to continue his education by pursuing a master's degree in nursing. While receiving his associate's degree in nursing from Clovis Community College, he worked as a helicopter flight nurse in what he calls the "Goober Gulch" (Portales/Clovis) area.
"I hope to be able to look back and state definitively that I made a positive impact on the patients I have cared for and the junior nurses that I have mentored," said Jason, who has been a registered nurse for the past ten years.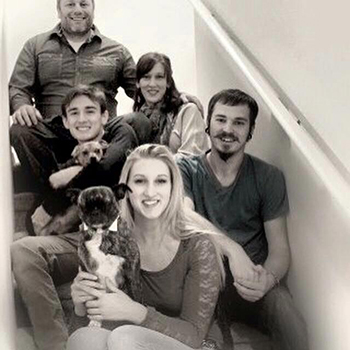 He offers the following advice to students interested in pursuing nursing: "Find a way to take care of yourself. This profession is very focused on caring for others, as well it should be. However, very little education or teaching prepares one for how demanding physically, mentally or spiritually this line of work can be.
"Those who are most successful are able to find a balance in their lives and have positive coping mechanisms to deal with those sometimes horrific things they deal with. Find those coping mechanisms early and don't let them go."
The ENMU student, who was raised in Portales, has a family background in the medical field. His mother was a nurse at Roosevelt General Hospital (RGH) and his late stepfather was also a registered nurse and a nursing practitioner. Both of his late grandmothers were care givers and worked at RGH. He has several aunts who were nurses in the area.
He has one sister still living in Portales with her husband and children. He has a "blended family" consisting of brothers and sisters from New Mexico to Tennessee. His father is a farm/ranch hand and works where needed in Eastern New Mexico and West Texas.
Jason volunteers for the American Foundation of Suicide Prevention. "My stepdad was a victim of suicide. This organization is near and dear to my heart," he explained.
The executive director's hobbies include being involved in his children's lives, spending time with his wife and hanging out with his three dogs when his "nose is not in a book."