Andi Johnson is exploring two of her favorite subjects by double-majoring in mathematics and biology with an emphasis in pre-medicine at Eastern New Mexico University.
For her biology major, Andi enjoys classes centered on anatomy and physiology. She feels fortunate to attend a school with a cadaver lab since it is "something most undergrads will never experience. Seeing the complexity of the systems that make up us people will continue to baffle me no matter how versed I become in the subject.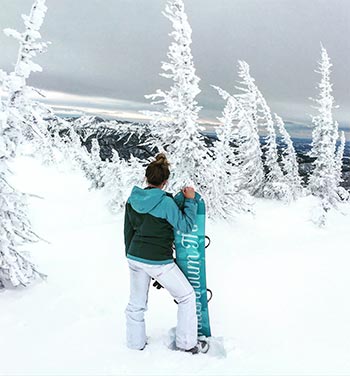 "I love that there is an infinite number of things to know about the human body. Most importantly, it shows that all humans, regardless of race, gender, ethnicity and cultural background have the same internal processes, thus, making our differences a little more transparent. I believe that all people should recognize this," she shared.
Andi also has a passion for her math classes, especially the courses focused on calculus and ordinary differential equations. "This is where all the 'monotonous' math you have learned before comes to life, where you can apply this knowledge to actual scenarios. I absolutely fell head-over-heels for the subject because of these classes," she explained.
The junior has two potential career paths she is deciding on: going into medicine, which has been her plan since age 11, or doing something math-related. For the latter, she is considering getting a Ph.D. in math or engineering and working for a company like Boeing or Mercedes Benz to develop faster, safer and more efficient vehicles.
Her career goal is to have an impact on the world around her. "I love meeting people and hearing their stories, so I hope I can achieve something that will inspire all people regardless of their background, race or ethnicity," she said.
Andi shared that every professor she has had during her time at ENMU has helped, inspired and mentored her, including Dr. Matthew Barlow, Dr. Regina Aragon, Dr. Brian Pasko, Dr. Kristi Jarman, Dr. Tom Brown, Dr. Craddock, Professor Bryan Hahn and Dr. Elliott Stollar.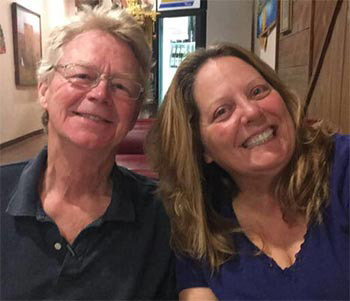 She worked with Dr. Stollar on the kinetics of protein hybrids and is currently in Dr. Barlow's lab taking part in a continuous study investigating vascular differences in women with metabolic syndrome (pre-type-II diabetes) and type-II diabetes compared to healthy individuals. Her work in the lab also includes clinical research on an essential amino acid drink and its effects on delaying the onset of muscle soreness. She serves as a STEM mentor in Dr. Barlow's lab and as an S.I. for "Calculus II."
The double major has been part of the Caduceus Health Society since her first semester at ENMU and served as the organization's president during the spring 2018 semester. The group helps with volunteer work in the community, such as road clean-ups and charity events. They also host various workshops on campus for aspiring pre-health field students, including the annual Allied Health Symposium, mock interviews, guest speakers and personal statement workshops.
Andi said her favorite thing about the ENMU community is that the students are supportive and enthusiastic.
Her advice to students interested in pursuing STEM is that "it is okay to change your mind. You can enter undergraduate school with a definitive plan, and that is great if you are able to attain every single goal you have set for yourself, but do not be discouraged if life pulls you in different directions. Go with the flow and let the subjects speak to you. Do not be afraid to explore places you never believed you would go."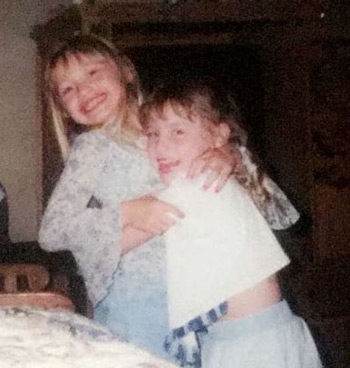 Andi received the Green and Silver Presidential Scholarship, as well as several ENMU Foundation scholarships, including the Jack Williamson Freshman Excellence Scholarship, the Doris Jean Setser Endowed Scholarship for Women, the Doris Jean Setser Endowed Scholarship for Women in Mathematics, the Gordon and Margaret Thomas Honor Scholarship in Chemistry, the Reid Allen Isler Memorial Scholarship and the Mathematical Sciences Scholarship. She was also the recipient of ENMU's "Outstanding Student in Mathematics" award.
The Greyhound enjoys going to the Max Pac since she prioritizes exercising and staying healthy. "I have grown up an athlete, and that part never left me," explained Andi, who regularly lifts weights and runs outside.
Andi chose to attend Eastern because she received a scholarship and her sister attended ENMU. She further explained that she wanted to venture out and leave her "comfort zone" by branching away from friends who chose to go to the University of New Mexico or New Mexico State University.
"I take pride in saying that I attend Eastern New Mexico University because I know I am getting a very good education and that I will be prepared for whatever my future career brings," she said.
Andi was born and raised in Farmington, New Mexico, but spent a lot of time in Colorado and Albuquerque taking part in outdoor activities like camping, snowboarding, hiking and playing music.
"My parents did not go to college, but instead played rock-and-roll music in bars," she said. "My mom now delivers mail, and my father sells carpet."
She is "extremely proud" of her older sister, Miel, who graduated from ENMU and is in her second year of UNM's pharmacy program.
"I am truly blessed to be from such a loving and supportive family," shared Andi, who likes to practice piano and viola, sing, dance and talk with people in her free time. She is a sales associate at GNC in Clovis, and volunteers to play the piano for a small church in Roswell for a few Sundays each month.