Laura Werbner, an online student in Farmington, New Mexico, is pursuing a Master of Arts in Communication from Eastern New Mexico University. She received a Bachelor of Science in Broadcast Journalism from Syracuse University in New York in 2005, and plans to graduate from ENMU this December.
Read about Laura's experience as an online student and how her time at ENMU has helped her in her role as a public relations coordinator:
What is your current job title? What are your responsibilities?
I am the public relations coordinator at San Juan Regional Medical Center in Farmington. I work in the Marketing and Communications department, so I get to develop, plan and execute a wide variety of messages and communications for both our employees and our community. I'm also a spokesperson for the hospital and work closely with the media.
Previous jobs?
Before moving to the Four Corners, my career path was in television news. I worked at KOAT-TV in Albuquerque from 2008 to 2013 as a news producer and executive producer. I had experience on every shift possible, starting my career producing newscasts on weekend evenings, moving to weekdays at five, then overseeing weeknights at 10, and finally I went to the "dark side" as executive producer of the morning news, which in TV world means working an overnight shift (midnight to 9 a.m. for me.) Prior to that, I also worked as a producer in Syracuse, New York.
What do you hope to achieve in your career?
That's a great question as the answer is constantly evolving. Before moving to Farmington, I would have told you I wanted to become a news director. Life sometimes takes us on different paths, and now I am on a new trajectory which I also am passionate about. I hope to stay in the communications field as really that's what I love the most, using my talents and skills as a communicator. I love telling stories and sharing information. I also love being at the forefront of making things happen. I wanted to get my master's to help open up opportunities in a future leadership role.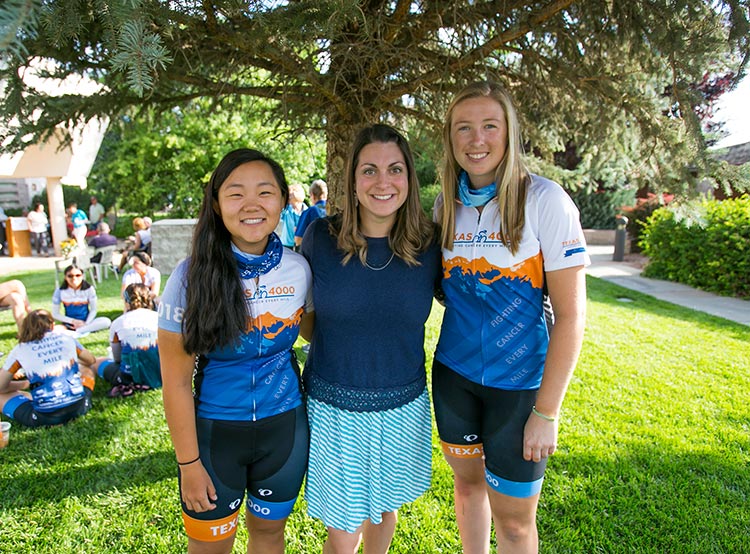 Why did you choose to attend ENMU?
I worked with many ENMU alums in TV news. I knew the school had a good reputation and saw the quality it produced. I had been looking for the right program for me for a while. What I loved about ENMU was that it was an in-state school, and it offered an online program in the field I wanted to study.
Why did you choose your field of study?
I thought about a few different programs, but I chose communications because it's what I am truly passionate about. It makes learning fun when you enjoy what you're doing. It's what I want to be doing for a long, long time. Plus it enhances my knowledge and skills in my current role.
What do you think about your experience taking online classes at ENMU?
It has exceeded my expectations. My favorite thing about my program is that it is sort of a hybrid program. We have students taking classes on campus, and then students joining in virtually. Joining in on weekly lectures has helped me stay regimented and on task with my workload. It's also great because you can go at your own pace through the program. I started out taking one class my first semester, and then went to two classes. I didn't want to overwhelm myself.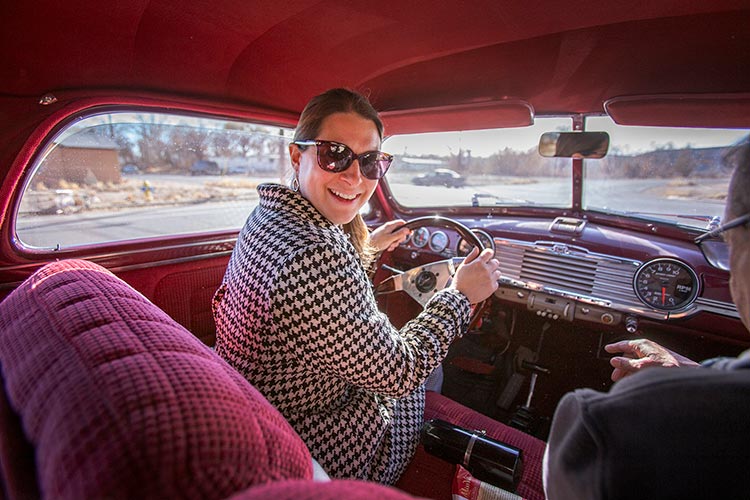 Which professors have helped mentor you in your time at ENMU?
The professors are all wonderful! I am especially thankful to my advisor, Dr. Dobson. She is so open and willing to do anything she can to help each student succeed on their own terms.
Favorite class at ENMU?
Hmm… that's a hard one because there are so many good ones. One of the most exciting classes for me was COMM 527, "Integrated Communication Campaign." It fit in so well with what I do on a day-to-day basis in my job, and really added a lot of great additional knowledge that I was able to take and share with my team. I keep my textbook in my office because everything in it is so helpful.
What advice would you give to students who are interested in your field of study?
I would share some advice that I was given: don't wait! If this is something you think you want to do, you have to take that first step and get started. It's not going to get any easier by waiting longer.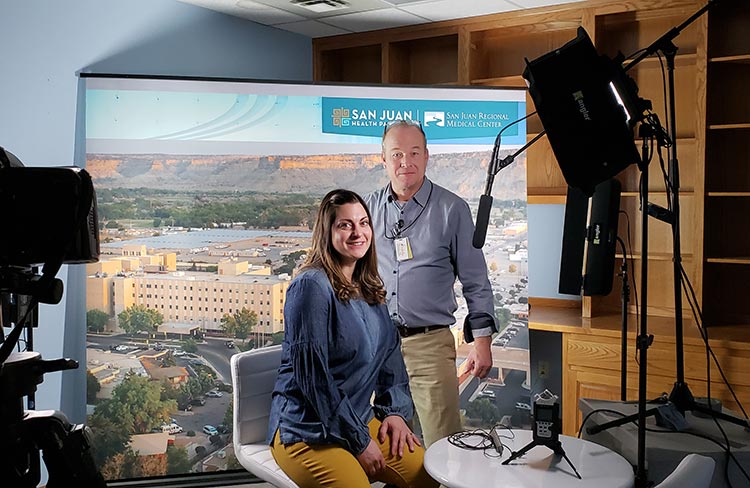 What is your favorite thing about being a Greyhound?
As an online student, I don't feel isolated out there in cyberspace when I'm taking my classes. I LOVE that I've been able to watch classes happening on campus live. It makes me feel more connected to what's happening on campus.
Tell us about your background and family.
I was raised in upstate New York and spent from kindergarten through my first two years after college there. My parents still live there. I have a younger brother and sister.
I have been married to my husband, Michael, for six years. We have a five-year-old daughter, Rylie, and a three-year-old daughter, Paige. When I started the graduate program at ENMU, they were so little, three and one!
What are your hobbies?
I am a Jazzercise instructor and have been teaching classes for six years. I love to read and try to cram in as many "non-school" books during semester breaks as possible!