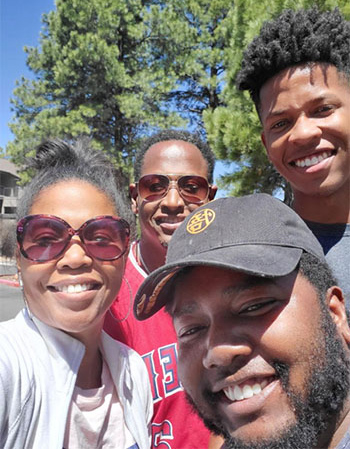 Tyler Cobb, a baseball player majoring in health and physical education (HPE) at Eastern New Mexico University, wants to become an athletic trainer for a professional sports team.
He plans to pursue a career involving baseball and hopes to "ultimately achieve the ability to impact others positively in life."
Tyler chose his field of study because he believes that "physical activity is essential in life, and it is important to educate others about the importance of it."
He advises students interested in pursuing an HPE degree to "be able to communicate and work well with others."
The senior was born in Long Beach, California, and attended high school in Anaheim, California. He has an older brother who attends Northern Arizona University. His mother is a teacher who works for Kumon, an education company, and his father is a Kosher specialist who deals with all of the chemicals that go into food.
Tyler decided to attend ENMU to play baseball. "I saw Eastern as a place that I could thrive and improve on myself due to the good learning environment," he explains.
His favorite class at Eastern has been Introduction to Psychology because he "learned about factors in life that are overlooked."
A professor that has stood out to the student-athlete was Dr. Sidney Shuler, who was Tyler's music reading instructor as a freshman. "He and I had many conversations that I often think about," the Dean's List honoree shares.
He has also been motivated as an athlete by Larry "LV" Varnado, his weight training coach.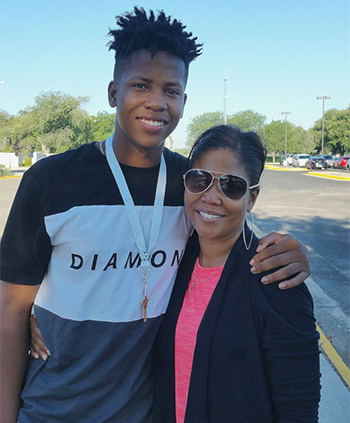 You can often find Tyler at the Golden Student Success Center since it is a place where he can study, get food and meet with friends.
His favorite part about being a Greyhound is "the amount of people that I have met and become friends with. I have met people from many different backgrounds, whether ethnic, religious, etc. Also, I enjoy the support that programs get at events due to how small and tight the community is."
Tyler's hobbies include exercising, listening to music, camping and playing video games. "I enjoy thrill-seeking activities," he says. "My favorite activity was zip-lining over Lake Tahoe in California."