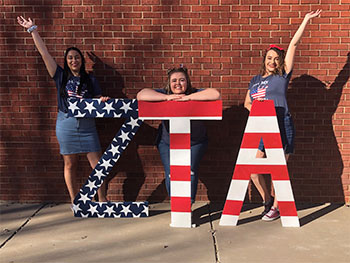 Baylei Pollaro, who is double majoring in psychology and sociology at Eastern New Mexico University, wants to become a family counselor to help families work through their differences.
"Helping people has always been a huge passion of mine, and my majors help me further my ability to do so," explains the senior, who expects to graduate in spring 2021.
"At the end of the day, I want to at least have a positive influence on individuals," she says of her career goals.
Baylei was born and raised in Albuquerque, New Mexico, where her father owns an indoor/outdoor innovation company. The double major chose to attend ENMU because she wanted to be "far enough away that I could grow as a person but close enough to where I could go home on the weekends when I missed my dad."
The Dean's List honoree is a member of Zeta Tau Alpha and the Order of Omega, a Greek honor society. She has worked in the ER at Roosevelt General Hospital for over a year-and-a-half.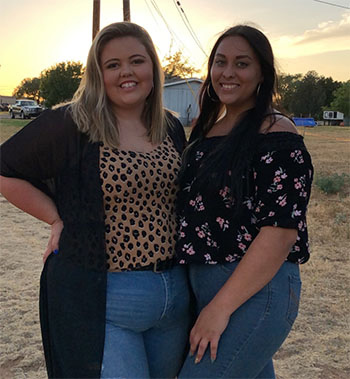 Psychology professors who have served as mentors to Baylei during her time at Eastern include Dr. Leslie Gill and Dr. Gary Bond. Her favorite class was Abnormal Psychology because she had fun "watching films and diagnosing the characters. It was such a creative way to get us excited for the future in our careers."
Her advice to students interested in pursuing a degree in psychology or sociology is to "have fun with it and be creative with your projects."
You can often find Baylei at the quad, where she enjoys walking her dogs and hanging out with friends. Her favorite thing about life as a Greyhound is "getting to be a part of this amazing community!"