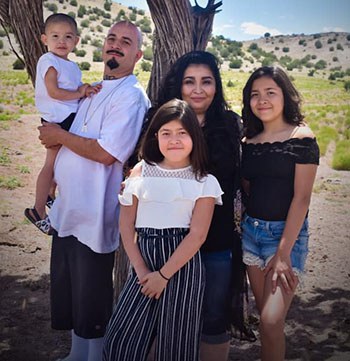 Meradeth Montoya plans to graduate this spring with a bachelor's degree in applied arts and sciences with a business concentration and has been accepted to Eastern New Mexico University's Graduate School to work toward a master's in business this fall.
Meradeth was born and raised in Socorro, New Mexico, where she works as an accounting technician for Energetic Materials Research and Testing Center (EMRTC), which is affiliated with New Mexico Tech. She has three children, Serenity, Nadiya and Randall, and has been married to Randy Montoya for 10 years. Randy will graduate with an associate degree from New Mexico State University this spring. Meradeth's favorite hobby is spending time with her family.
The ENMU student's career goal is to continue at EMRTC and move up to a finance manager or possibly pursue a career in finance with the University of New Mexico or Presbyterian Hospital. She would like to eventually serve as a finance director for one of those employers.
One of her dreams is to "open some sort of business establishment in Socorro."
She was inspired to study business because of her grandfather, who was a supervisor for waste management for the City of Socorro.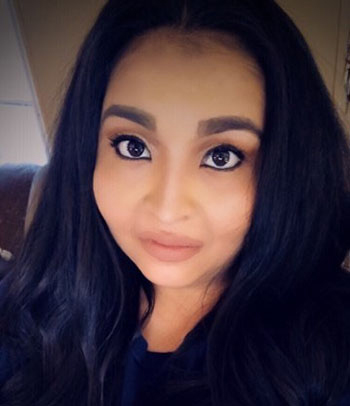 The distance education student chose to attend ENMU specifically for the BAAS degree in business. "I struggled to choose a major and had several different courses in different fields but had already met a majority of my core curriculum courses," she shares. "This gave me the opportunity to continue with a business degree without having to take 60 more credit hours. I was able to finish in as little as a year without any of my previous courses going to waste. Another reason is being able to work, be a mom and a wife while finishing my degree 100 percent online."
She says her favorite things about being a Greyhound are the "ability to complete your degree online and the friendliness of the faculty and staff."
When asked about professors who have served as mentors to her, Meradeth explains," I haven't been at ENMU very long, but Byron Mitchell has been great by helping me register for courses that I need and being excited about my graduation and just making sure I'm on the right path to finish. He also inspired me to apply for graduate school and made me contemplate why I wanted to."
The class that stood out to Meradeth the most was Human Resources Management because she loves learning about different aspects of the hiring process and about benefits and resources.
She offers guidance to students interested in pursuing a BAAS: "It's a great degree to go for. Business is so versatile and has so many different career fields to choose from. Don't give up, no matter how long it takes you to complete your degree."