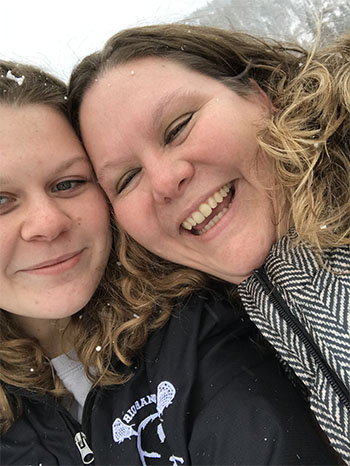 Gabrielle Smith is majoring in communication with an emphasis in public relations and minoring in business at Eastern New Mexico University. She plans to graduate this spring.
"I hope to pursue a career that will provide me with fulfillment," Gabrielle shares. "I'm not exactly sure what career I will end up in after graduation, but I hope that my education at ENMU will provide a foundation for wherever life takes me."
She became interested in public relations because she "didn't want to be doing the same thing every day. With public relations, there is the opportunity to learn something new every day so that things won't get boring."
Gabrielle has kept things interesting during her collegiate career by serving as a President's Ambassador and writing for The Chase and Houndbytes. She also worked for the Greyhound Connection program before it was disbanded, helping guide freshmen during their first year at ENMU. "It truly was a great experience," she says of the program.
When asked which professors have served as mentors to her, Gabrielle says, "It's hard to choose just one! I've had so many professors help and guide me throughout my time at ENMU. Each professor has taught me something new about the world."
The senior, who has been named to the dean's list every semester, grew up in Iowa before moving to New Mexico at age eight. She spent many years in Taos before moving to Rio Rancho. Her father worked for an insurance company, and her mother, who used to work as a PreK teacher, now repurposes recycled bottles into art pieces. Gabrielle's older sister lives in South Carolina with her fiancé, who is in the Air Force. "It's hard with her being far away during this time, but we do FaceTime, so that helps," shares the Greyhound.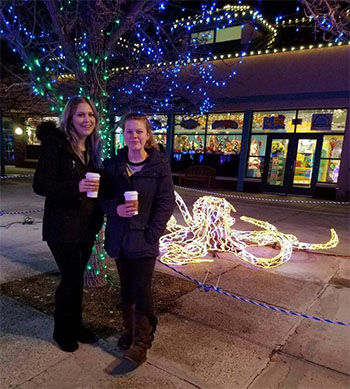 Gabrielle chose to attend ENMU for its "atmosphere and friendly attitude." She enjoys "how nice everyone is and how everyone wants to see each other succeed."
Her favorite place on campus is the Golden Student Success Center because it is a "great place to study or hang out with friends while trying to study."
While she's taken "so many interesting courses" at ENMU, the classes that stood out to her the most were Ceramics and Business Law. "I took Ceramics my first semester, and it was a great course to relax in and cultivate new ideas," she explains. "I really enjoyed the business law course I took last semester. I know that sounds boring, but I learned a lot and my professor really encouraged everyone to think creatively. This course taught me a lot about the way our law system works and opened my mind to new ways of thinking."
Her advice to Greyhounds looking to pursue a degree in public relations is to "keep an open and creative mind."
After graduating this semester, Gabrielle plans to "take some time off from school and recoup and truly decide what career path is right for me. I've thought about continuing school to either receive an MBA or pursue law school."
Gabrielle's hobbies include painting, working on photography, practicing yoga and watching movies. "I'm a total movie nerd," she says.