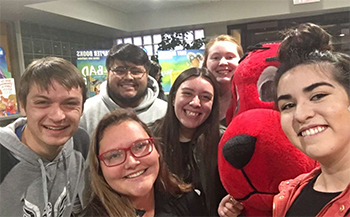 Joshua Dietz, who is majoring in elementary education and special education with a minor in social studies at Eastern New Mexico University, is part of the Greyhound Promise Scholarship Program, which offers a financial opportunity for undergraduate students who plan to become New Mexico teachers.
Joshua's involvement in the program puts him one step closer to achieving his childhood goal of becoming a teacher. "I've wanted to be a teacher since I was in elementary school," he shares. "I have always loved helping other students understand what was being taught that day. I want to be a teacher because I love helping students in the classroom."
He plans to be a fifth-grade teacher for most of his career, with a goal of "making our education system better in the state of New Mexico."
The Greyhound shares why he chose to attend Eastern: "The Education Program is the best in the state, it is a very affordable college, and the smaller classes make it easier to make friends and make your own community at ENMU. I love the community that ENMU offers because it is a smaller school."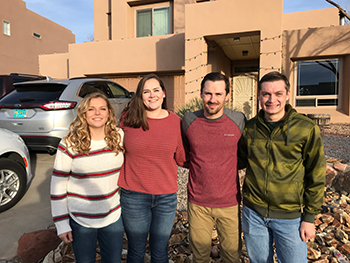 The sophomore's mentors at the University include Dr. Kathleen Wagner, associate professor of secondary education, Kari Lemke, director of the Teacher Education Office and Yetta Massey, instructor of Education Foundations. "They have always encouraged me to be the best teacher that I can be," he explains. "I know that if I ever had a question about teaching, they would answer it without hesitation."
Joshua advises students interested in pursuing a degree in education to "never be afraid to ask how to be an effective teacher for your future students. Every professor in the Education Program wants to help each student to be the best teacher that they can be."
His favorite spot at ENMU is the Campus Union, where he likes to grab a meal and spend time with his friends.
The dean's list honoree is a Kappa Sigma Fraternity member and works at the Super 8 in Portales.
Joshua was born in Houston, Texas, and moved to Albuquerque, New Mexico, at the age of two. He is the youngest of four children, with one brother and two sisters. His mother is a physical therapist for Presbyterian, and his father is a sales manager for Parts Plus of New Mexico.
The ENMU student's hobbies include going for runs, working out and listening to many genres of music. "I like to be a sound guy for my church," he shares.