Ignacio "Nacho" G. Pérez, who is majoring in music education at Eastern New Mexico University, plans to teach music in public schools.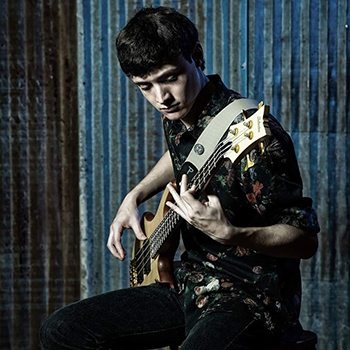 "As long as I can perform and make music as well as support myself financially, I'll be happy," he shares.
"I dream of traveling around the country and being able to make people happy with my music wherever I go," he continues. "I also wish to someday have a family that I am able to support through my music."
The dean's list honoree chose to pursue a degree in music education because he finds "success in it, it never gets boring and I enjoy it."
Nacho was born in Lubbock, Texas, and has lived in Portales, New Mexico, all his life. His parents are both teachers in public education.
The Green and Silver Presidential Scholarship recipient decided to attend ENMU based on the cost, location and "wonderful music faculty."
His mentors at Eastern include Dr. Sidney Shuler, assistant professor of music; Dustin Seifert, chair of the Department of Music; Dr. Carol Erwin, chair of the Department of Languages and Literature; Neil Rutland, instructor of music; Dr. Pamela Shuler, assistant professor of music; Cheryl Pachak-Brooks, instructor of piano; and Justin Strawn, instructor of mathematics.
The aspects of life as a Greyhound the freshman enjoys the most are the "student community, affordable tuition and high-quality campus facilities."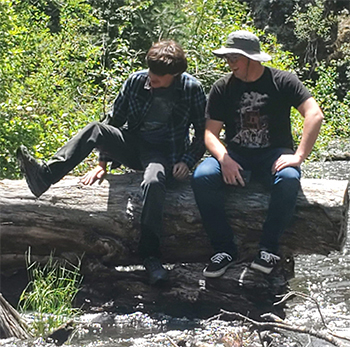 He loves the outdoor areas on campus. "I think our campus is a perfect size and is beautiful in most weather and seasons," he shares. "Besides that, the Music Building is quickly becoming my second home. I spend most of my time there when I'm not at home."
The performance courses at ENMU are his favorite since he enjoys "very few things more than playing music."
Nacho offers advice to students interested in pursuing a degree in music education: "Don't wait to put in the work. The time you spend waiting is time that others will spend bettering themselves. Take the initiative and be proactive for yourself. Never say no to a gig. You may not get the chance to say yes again."
He adds, "For any students struggling with whether to pursue music as a career, ask yourself these three simple questions: Do you find enjoyment when doing it? Do you find success in it? Are you good at it?"
The Music Band Performance scholarship recipient has played "The Star-Spangled Banner" at multiple Veteran's Day memorials, 9/11 memorials and high school sports events.
The Kappa Sigma Fraternity member's hobbies include performing trumpet and bass guitar, playing video games, collecting items from Batman, Star Wars and Marvel, as well as metal band memorabilia, thrifting and making masks for Halloween.