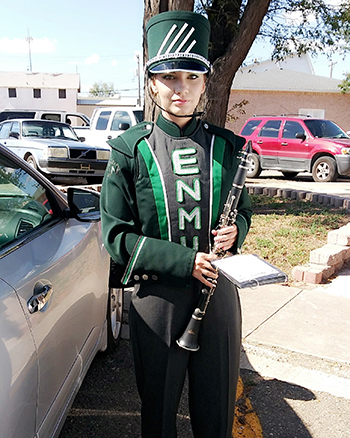 Jessica Pipkin, who is majoring in psychology with a minor in childhood education at Eastern New Mexico University, chose her field of study to make a positive difference in children's lives.
"I have always enjoyed helping people out as someone who struggles with stuff myself like anxiety and depression," she explains. "After getting into an early childhood education class by accident, I fell in love and decided I want to work with children specifically."
While she is still contemplating the specifics of her career path, Jessica's main goal in whatever job she chooses is to "better children's lives." To do that, she is even considering pursuing a doctorate.
Jessica's courses at ENMU are preparing her for the future, including her favorite course so far, Child Psychology. She shares that throughout the class, she and her classmates each raised a virtual child, and the way they ended up was final. She enjoyed the task, saying that it "never felt like a work assignment."
The dean's list honoree offers advice to students interested in pursuing a degree in psychology: "Be prepared to write papers like no other, but the amazing thing about this field is most of the time you get to pick the direction and topic of your paper. You get to learn how many ways there are to help all sorts of unique people as well as how to better yourself, so make sure to keep an open mind."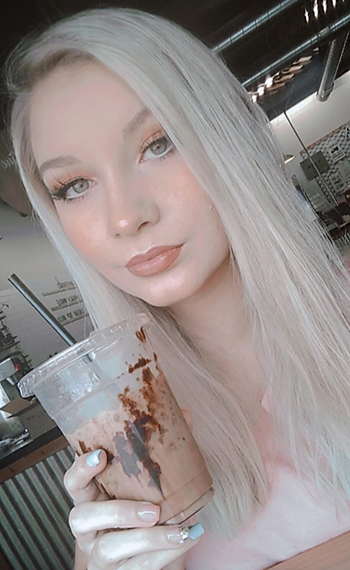 Many professors have inspired her along the way, including Drs. Leslie Gill and Gary Bond. "Dr. Gill has been an amazing teacher as well as advisor for me," she states. "Dr. Bond has also been a professor I've had a few times, and he has helped me so much and somehow managed to make me understand statistics and has worked very well with me in this confusing time of COVID."
Before the pandemic, the junior loved to go to the Greyhound Lounge, located downstairs in the Campus Union, and play pool. "While I was on campus, you could find me down there almost every day," she says.
The 2021 Dawg Days counselor says the things she enjoys most about being a Greyhound are the spirit of Dawg Days and being a part of the marching band. She explains, "Dawg Days during my first semester really made me feel excited to be a Greyhound, and then my chance to march the field with the Greyhound band made me feel prideful, as well."
Jessica, who works in the ENMU Accessibility Resources and Testing Center, chose to attend Eastern because of the campus trips she took during middle school and high school. She liked the look and size of the campus, as well as the proximity to Lubbock, Texas.
The self-described "proud Texan," who was born and raised in Odessa, Texas, is a first-generation college student "working on making my mother and siblings proud!
"I am extremely grateful to get the chance to be a part of something like this [interview]," she shares. "Coming to college as a first-generation student was terrifying, but I only get sadder as time goes by because I love every second I get to be a Greyhound and make new connections. I never want it to end."
Jessica's hobbies include gaming and playing with makeup to create special effects looks. "I have always had a passion for makeup, specifically special-effects makeup, so I think that it would be extremely fun to work on that in my spare time," she says of her goals for the future.