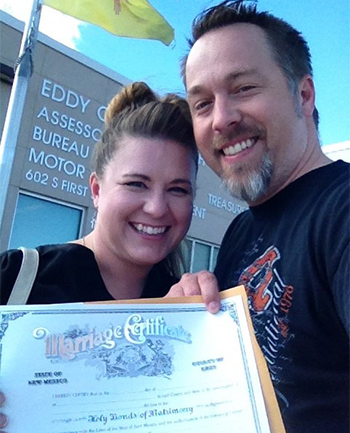 Kevin D. Baggerly was inspired to pursue a career in education after taking a six-week job as a substitute for an elementary school teacher who had broken her ankle. "Teaching the kids their upcoming program was a great joy," he explains. "When it was over, I realized that was something I wish to do as a career.

"I hope to be teaching musical theatre, enriching people's lives," says Kevin, who has a goal to teach others to be "kinder, smarter and more generous."
Kevin enrolled at Eastern New Mexico University and chose to major in music education and minor in theatre to make his teaching dreams a reality.
He shares, "I wished to get my four-year degree and a teaching license, and I applied for the Greyhound Promise Scholarship. That scholarship was the game-changer. If not for that scholarship, I would not be able to attend school. I am grateful to ENMU for allowing me the opportunity."
Kevin says the part of being a Greyhound he enjoys the most is that "I don't look half bad in green and silver."
He loves spending time in the ENMU Music Building. "It is my home base and, after two years, it is where my family, literally, lives," he laughs.
Kevin has felt encouraged and supported by Dr. Sidney Shuler, assistant professor of music, thanks to the value he finds in their conversations. Kevin explains, "Dr. Shuler's unsolicited encouragement has given me reassurance that I am in the right place right now. That means a lot to me."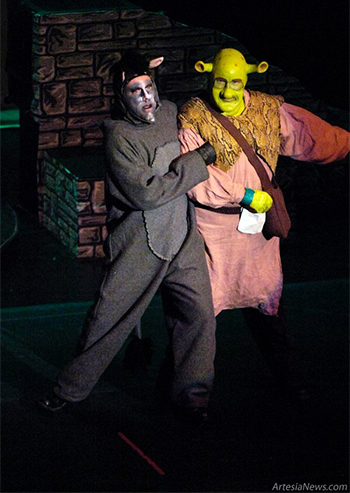 The Greyhound's favorite class at ENMU so far was Music Theory with Dr. Pamela Shuler, assistant professor of music, and Dr. Mark Dal Porto, professor of music. Kevin shares, "At the beginning, it was all about the basics of writing and playing music. Then the classes reinforced and increased my knowledge, turning the complexity of music into something more understandable. I learned a great deal."
The junior has already had many successes both in and out of the classroom. The multi-time dean's list honoree received the Jack and Ladeane Murphy Award, the ENMU Friends of Music Leadership Award for 2020–21 and a music performance scholarship for 2019–20.
He has a handyman business where he does yardwork and general carpentry and is a long-term substitute for Artesia Public School teaching elementary music. He is part of the high school booster clubs for the band, choir and drama.
The music education major shares leadership duties at the First United Methodist Church in Artesia in the praise band and is the church choir director.
He was born in Joplin, Missouri, and raised in Artesia, New Mexico. His parents are divorced, remarried and retired. He has one sister.
Kevin has five children: Kate, 23, Lily, 22, Rebekah, 19, Ellington, 19 and Megan, 14. He married his wife, Krystin, in December 2015 during winter storm Goliath. "It was the best day of my life," he says.
His dream outside of teaching is to be financially independent. He enjoys roleplaying games, watching movies, gardening, completing puzzles and anything music-related.
Kevin's words of wisdom to students interested in pursuing his fields of study are: "If each person would do what they loved, what they had a true passion for, for the rest of their lives… the world would be a wonderful place."
Kevin and his family (left to right, front to back): Kathrine, Lilyan, Rebekah, Megan, Kevin, Ellington and Krystin.