Eden Saldana, a culinary arts major at Eastern New Mexico University, has loved cooking and baking from a young age. "It's something that has always brought me joy, and I love seeing my loved ones enjoy what I create," she explains.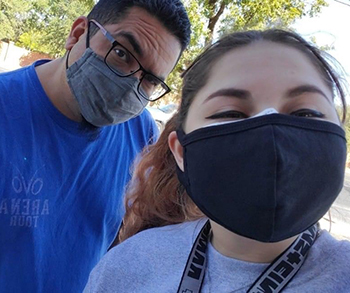 She wants to open a bakery in a "bigger city. It's been a dream of mine since my junior year of high school."
The Greyhound was born and raised in Lubbock, Texas, as an only child. Her father is a network administrator with his own business, and her mother is a respiratory technician.
Eden chose to attend Eastern because she "liked that it was close to my hometown and even closer to some of my family members. I liked that it was a smaller university; it gives students a better chance to be able to get the help they need from the professor.
She continues, "A big deciding factor was that there was a 4-year culinary program that includes both baking and cooking. The culinary program gives students a chance to cook for the public. It's a hands-on experience that helps develop skills essential for the industry."
The sophomore helps provide meals to the University's Child Development Center. "It's a great job, and I love being able to spend my free time cooking," she shares.
Eden enjoys the people at ENMU. She explains, "Everyone, from the professors to fellow classmates, is super nice. You can always find a friendly face to talk to."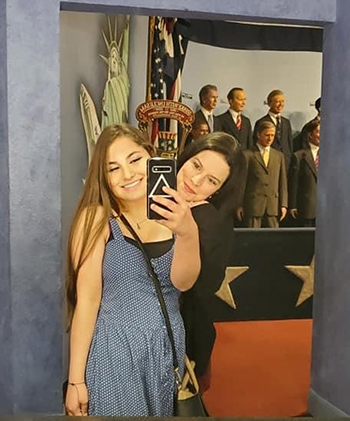 Her mentors at the University include Lisa Campbell and Shyanne Sansom, who are both instructors of Culinary Arts. Eden says, "They have been the best professors, and I have learned so much from both. They have been incredible mentors."
Eden's go-to spot on campus is the Family and Consumer Sciences Building. "It's small, but it's one of my favorite places to study and hang out in," she shares. "There's also the chance that someone has made some food and is willing to share."
The course that has stood out most to the Greyhound was Introduction to Baking and Pastry. She explains, "I took this class online due to COVID, but I loved being able to make new things that I wouldn't normally make for my parents and friends. I've always loved baking and anything involving baking.
She adds, "In the spring semester, I am taking Intermediate Baking, and I am super excited to be able to make and learn new things."
The dean's list honoree offers advice to students interested in pursuing a major in culinary arts: "Always taste what you make! You will never know if something is good without tasting it yourself. The more you taste, the easier it will be to know what a dish needs."
Eden's hobbies include reading, video games, writing and playing guitar with her father. Her dream is to travel and explore the world. She also plans to write a novel. "I've loved writing since I was in the fourth grade, and I'd like to see that dream come to fruition," she says.