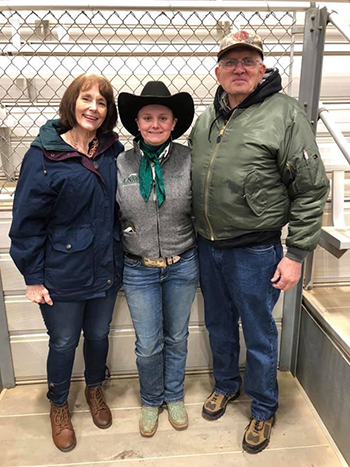 Kelsey Decker is making her dream of becoming an athletic trainer a reality at Eastern New Mexico University. The biology with an emphasis in pre-medicine major is working toward a minor in athletic training while getting real-world experience by assisting athletic trainers in ENMU Athletics.
During sporting events, she helps athletic trainers set up, makes sure they have all of the necessary equipment and ensures that athletes are hydrated.
Kelsey chose her fields of study because anatomy and sports have been points of interest to her since childhood, and she loves that her education will allow her to "help people get better after an injury."
The senior, who plans to graduate next semester, hopes to attend graduate school to obtain a master's degree in athletic training and become a certified athletic trainer. "I would love to either work with the Justin's sports medicine team (rodeo), a professional football or baseball sports team or for a college," she shares. "I hope to achieve a new way of helping athletes recover from an injury quicker and to possibly find a way to prevent concussions from occurring."
Kelsey, who was born and raised in Los Alamos, New Mexico, became interested in attending ENMU when she was a senior in high school. She explains, "I fell in love with the campus, the environment and the people. It made me feel at home. I also liked it because of the small class sizes."
The courses that have stood out to the dean's list honoree the most were Anatomy and Physiology 1 and 2, which were taught by Dr. Matthew Barlow, associate professor of physiology.
Dr. Barlow is one of several of the mentors Kelsey has had during her time at Eastern. She is inspired by him, Jacob Dotseth, Alba Ontiveros, Yesenia Portillo-Bahena, Dr. Darren Pollock and Dr. Marshall Swafford. "I know some of these professors are not here anymore, but I still owe them a lot for helping me get to where I am today," says Kelsey.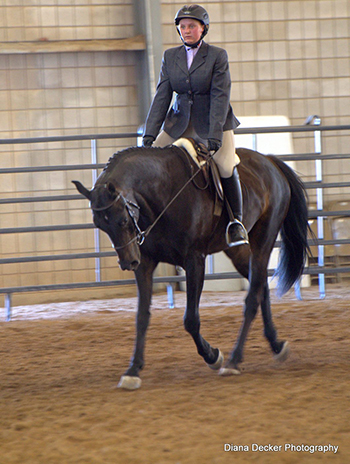 One of her favorite spots on campus is the football field because she is "a huge football fan, and it's where I help the athletic trainers. This is where I have gained so much hands-on experience for my future."
Another one of her go-to places is the gym in Greyhound Arena, where she also gets to work with athletic trainers. She adds, "It's quiet, and I love to watch people enjoy playing a sport, even if it is just for fun."
She explains that the best aspect of being a Greyhound, in her view, is the bustling campus life.
Kelsey, a member of the University's Caduceus Society and Agricultural Club, shares words of wisdom for students looking to pursue a similar academic path: "The advice I would give to students who are interested in my field of study would be to study, stay caught up on your work and not to be afraid to ask for help when you do not understand something. This is because there are many wonderful students that are willing to help you, and the professors also want to see you succeed."
Kelsey's hobbies include horseback riding, training and showing horses, archery, leatherwork and "pretty much anything outdoors." One of the goals she is working toward is winning a regional championship with her horse, Rumor.