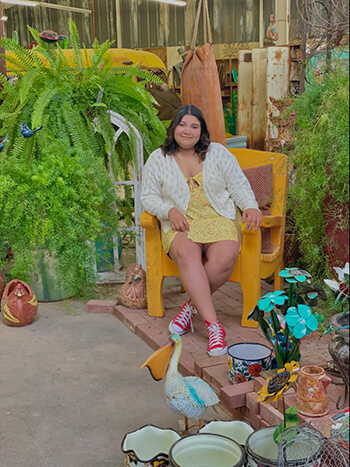 Jaelyn Jimenez, Jae for short, will be attending Eastern New Mexico University starting in the fall 2022 semester.
Although Jae will be a new student at ENMU, she's no stranger to being a part of the Greyhound Family. She has taken classes through Eastern's Dual Enrollment program and her Nana (grandma) Melissa Sena has worked at ENMU for 13 years, and is currently working toward earning her degree in criminal justice.
Jae has been awarded the ENMU Foundation starter scholarship, the Freshman Academic Scholarship and is among the first class of New Mexico students to qualify for the New Mexico Opportunity Scholarship which covers the full cost of tuition to attend any New Mexico university.
"I think the Opportunity Scholarship is great and that it is available to help start with my college career, and I do feel it will make a big difference in helping me succeed," she said.
Her decision to attend ENMU was an easy one. "I chose to go to ENMU because I am interested in the Digital Arts Program that is offered and also interested in photography," Jae said. "Also, I have heard many good things about ENMU. There are so many friendly people and it's a safe campus."
Additionally, ENMU played a special role in her life when she was only 9 years old, when she was diagnosed with a relapse for acute lymphoblastic leukemia, a condition she started battling at the age of 5. At that time, the University community rallied around the then 4th grader and her family with a blood drive where 61 faculty, staff and students donated blood to assist with her recovery as her treatment included a weekly blood transfusion.
"When I found out about Eastern's staff and students donating blood, I was so excited, I started crying," Melissa recalled. "To have so many people care about this little girl that I love so much was a wonderful experience. It's just another reason why I love working at ENMU because we truly are all part of the Greyhound Family."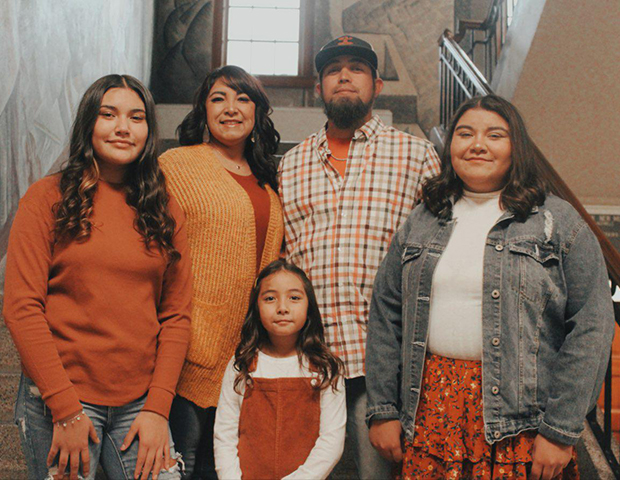 Jae recently attended the Portales High School Prom, and is looking forward to attending ENMU and taking the next step in her life, optimistic that her days of battling cancer are behind her. "I have now been in remission for 10 years," she mentioned. "I missed a lot of school, and my mom even held my back one year, and now I am going on to college, with lots of support from all of my family."
During her time in high school, Jae was recognized in the National Honor Society, Upward Bound, Trio and volunteered to help with the ENMU Homecoming Parade and Relay for Life. She is not totally sure what she will pursue as far as her career goes, but she enjoys cooking and photography and is considering something in one of those areas.
We're so glad you're part of our Greyhound Family, Jae!