Jodie Montgomery is a student attending Eastern New Mexico University getting her Bachelor of Science in Fish and Wildlife Sciences. Jodie grew up on a 10-acre farm in Roseburg, Oregon where she was able to explore her love for the outdoors. Jodie transferred to ENMU when her husband was stationed at the Canon Air Force base in Clovis, New Mexico. Jodie explained, "I found fish and wildlife and I have really loved the program. am really happy I transferred." Jodie is a recipient of the New Mexico WRRI Grant provided by the New Mexico state legislature. "It is funding my research on macroinvertebrate communities," Jodie explained.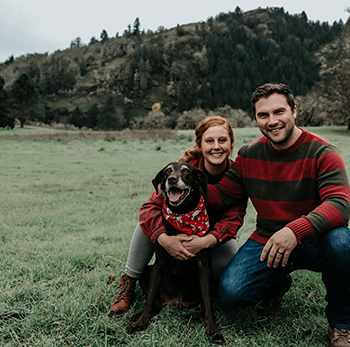 With the help of this grant, Jodie is able to look at the impact that wildfires have on stream ecosystems and aquatic communities. Communities like aquatic insects (macroinvertebrates), mayflies, caddisfly, and stoneflies after the fires that happened in Santa Fe National Forest and the Pecos Wilderness. Jodie looks at sites that were burned more by the fires and compares them to sites that only experienced a small amount of burns to understand how those ecosystems are affected by wildfires. Jodie has had the help of Dr. Pollock and Dr. Mitchell during her time at ENMU. They have been extremely helpful during her research into macroinvertebrates, Jodie went on to explain, "They have been so helpful and I have been offered so many great opportunities since I started working in Dr. Mitchell's lab".
Jodie commented, "I am always working on something because I love the work, and it's a great experience." Experience has played a huge role during her time at ENMU. Talking to her professors about wanting to work in the labs and gain hands-on experience has helped Jodie learn what she loves about science. Jodie has been given amazing opportunities during her time at ENMU. When she graduates in spring 2024, she will continue to use the lessons and education she gained while attending ENMU.