Research opportunities in this degree include biomedical (focused on anticancer drugs) and energy conversion (focused on organic solar cells).
Complete the form below to get more information about our Chemistry Master's Degree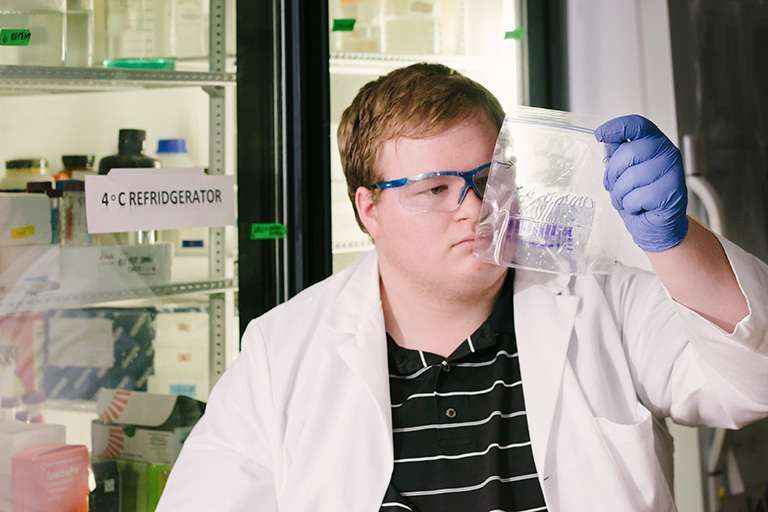 Cutting Edge Research
Research in biomedical cancer drugs and organic solar cell areas provides opportunities to find real-life solutions.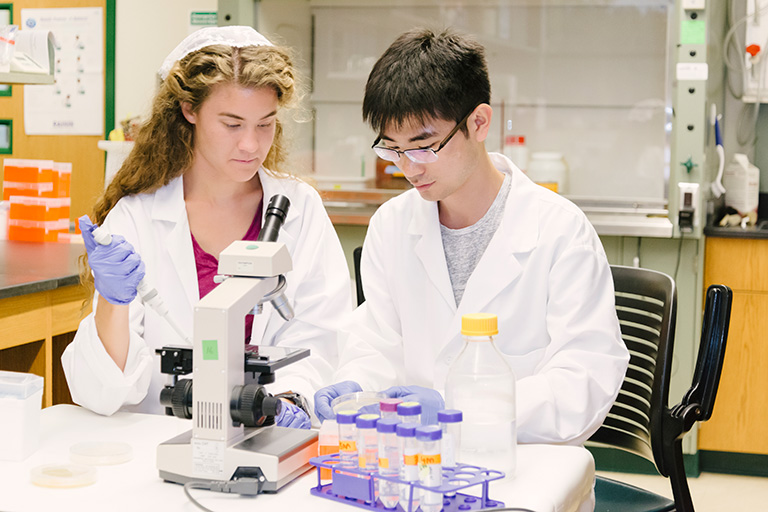 Modern Scientific Instruments
State-of-the-art instruments allow you to get hands-on experience in your research efforts.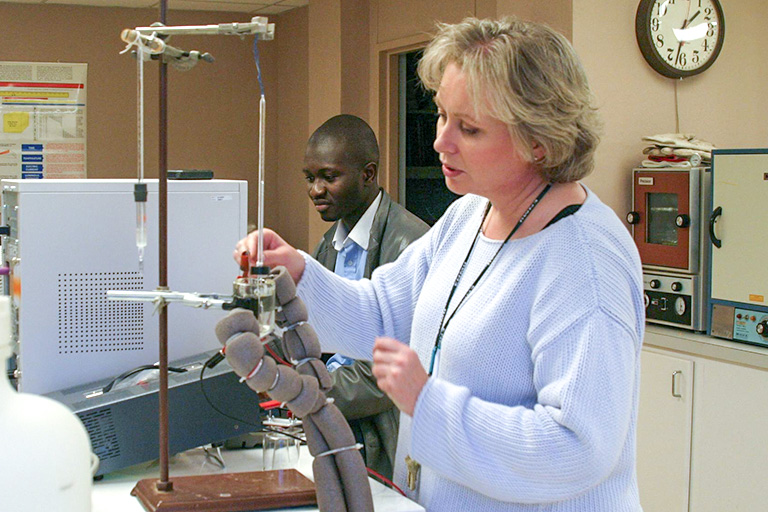 Affordable Cost
Lower tuition rates allow you to research and learn without the cumbersome debt you would otherwise incur.
Master of Science in Chemistry Program Details
In our Master of Science in Chemistry program ENMU offers you advanced preparation in the fields of analytical chemistry, biochemistry, organic chemistry and physical chemistry. Our Chemistry Master's Program provides a thesis and non-thesis option so you can choose the path that best fits your professional needs. Our program is not a pure chemistry master's and helps you get experience in multidisciplinary options in chemistry.
Thesis Option: Allows for the pursuit of your specific research interests in one of our offered sub-fields. The thesis option is designed for you if you are preparing for more advanced studies in chemistry (Ph.D.), advanced training for chemistry careers or if you are preparing for entry to professional schools in related areas.
Non-Thesis Option: Best choice if you are already involved in a career in chemistry, environmental science, medicine, science education or a related field.
Admission Requirements
To begin the M.S. in Chemistry, you have to:
Meet Graduate School admission requirements.
Have earned a bachelor's degree.
Have completed basic courses in general chemistry (one year), organic chemistry (one year), analytical chemistry (one semester), biochemistry (one semester), calculus (one year) and physics (one year). You may be admitted with minor deficiencies to be remedied through leveling courses.
Submit a personal statement including career goals to the department.
Submit at least two letters of recommendation to the department.
Be approved by the department graduate faculty.
All newly admitted chemistry graduate students are evaluated for sufficient undergraduate preparation by the chemistry graduate faculty and may be required to take leveling courses, in addition to degree requirements, to remedy any deficiencies. Determination of appropriate preparation may include review of transcripts, GRE or other standardized exam scores, and preliminary subject examinations and writing skills assessment administered at ENMU (if required).
After you are admitted and evaluated, you'll work with a graduate advisor and graduate committee to create a degree plan specifying a course of study (as a thesis or non-thesis plan).
Changing of the plan of study (thesis or non-thesis) after your initial degree plan is filed is normally granted only for extenuating circumstances and is subject to approval.
Bachelor's to Master's Chemistry Degree Option
ENMU also has a bachelor's to master's degree plan, where and undergraduate chemistry student can apply to the Graduate School during the last semester of their junior year to start the master's program.
Find out more about the BS/MS degree option
---
Connect with us on Social Media