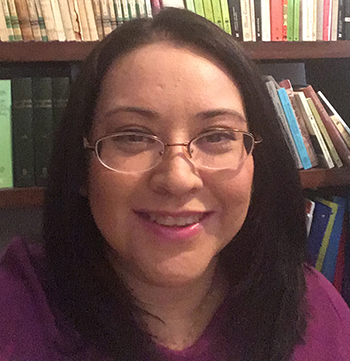 Dr. Linda González, a new assistant professor of Spanish at Eastern New Mexico University, was drawn to ENMU because of the "diverse population of students and the University's focus on excellent teaching.
"I wanted to be part of an institution that cares about the quality of instruction just as much as research," says Dr. González.
The three-time University of New Mexico graduate received a Bachelor of Arts in Spanish with a minor in psychology in 2008, a Master of Arts in Spanish in 2012 and a Ph.D. in Spanish and Portuguese with a specialization in medieval Spanish literature in 2017. Before moving to Portales, New Mexico, this semester, she worked as a visiting assistant professor for Midwestern State University in Wichita Falls, Texas.
Dr. González discusses her research, goals and more:
How did you choose your fields of study?
I was interested in learning how to speak and write in Spanish at a professional level so that I could create Spanish flyers and information pamphlets when I was working in Public Health and Social Services. I had daily interactions with monolingual Spanish speakers in various jobs and realized I needed to be able to provide them with informational pamphlets that included the information I was trying to disseminate at my informational presentations. I decided to take Spanish as a minor and then changed it to a major. I decided to come back and work on my MA, and that led to my Ph.D. I chose medieval Spanish literature because I was fascinated with the codices I worked with for my MA thesis. After handling the manuscripts I was working with at that time in Madrid, Spain, at Biblioteca Nacional de Madrid, I realized how much fun I could have doing research, and it would never feel like work.
Are you working on research now?
Yes! I am working on various projects at this time. I am focusing on some works with Teresa de Cartagena, a Spanish nun, and also on some transcriptions from the 15th century.
What do you enjoy the most about your job?
I enjoy the various responsibilities equally. I think that what makes our job interesting is that we never run into a monotonous routine and that keeps us constantly involved in different activities, and it makes it fun.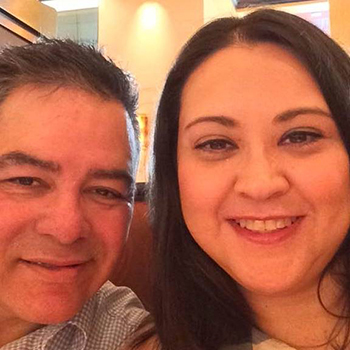 What goals do you have for your position?
I want to continue to build on and expand our program beyond New Mexico. We have many students who are from out of state that are completing the online degree, and I want to reach as many potential students as possible. In addition, I would like to provide increased opportunities for our students to become published by the time they graduate and to continue to prepare them for their entry into the workforce or graduate school by helping them to learn networking through community involvement. There are many opportunities for our students to practice their Spanish skills in the community that are directly related to their personal interests or their second majors and minors. While the current situation with COVID-19 makes it a bit challenging, we are learning to work around that through virtual interaction.
Which classes do you teach?
I am currently teaching SPAN 2210, SPAN 311, and SPAN 492B. SPAN 2210 is a third-year introductory level course in Spanish where students are focusing on fine-tuning some of the basic skills they learned in the first two levels while learning new vocabulary and more advanced skills, such as use of accents and spelling along with other grammar topics. SPAN 311 is focused on building on students' conversational, advanced grammar and composition writing skills. SPAN 492B is focused on Spanish literature focusing on women in peninsular literature either as author or character and it covers medieval literature through contemporary literature.
What is your favorite thing about ENMU?
I love that the campus community, both students and faculty, is involved in the various activities on campus even though we are working in a virtual environment.
Which organizations are you involved in?
I am new to Portales, and I have just recently joined WIN (Women's Initiative Network) through United Way of Eastern New Mexico. I look forward to becoming involved in the local community, supporting the various service projects they have around the community.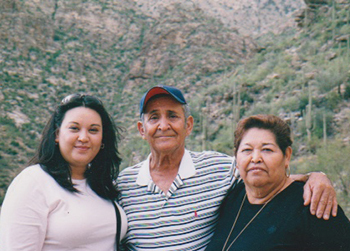 Tell us about your family and background.
I grew up in Arizona, but I have been in New Mexico for almost 15 years now. My family is spread out throughout the country, but we always try to get together for the holidays. My husband and I live in Portales.
Who is your role model?
My parents have been my role models throughout my life, and they have always supported me in all my endeavors.
Hobbies?
I love photography and travel. Fortunately, my research provides many opportunities for me to take time to enjoy my hobbies.
Favorite places you have traveled?
I have been to Mexico, Spain, Denmark, Morocco, Gibraltar and, of course, many places here in the United States. I love ALL these places; it is too difficult to pick a favorite because each place has so much to offer.