Tara Mayes plans to graduate with a bachelor's degree in animal and dairy science from Eastern New Mexico University this summer. Her career goal is to work in veterinary medicine, helping "pets and all animals live long, healthy lives" and advancing the field by studying animals.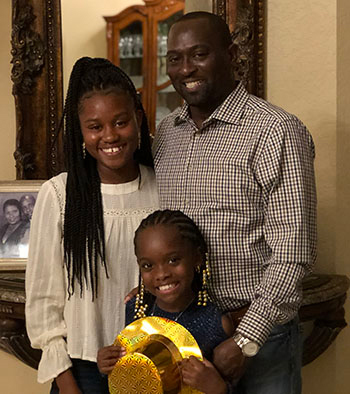 Tara enjoys aiding animals; she volunteers at animal shelters and an animal clinic and is a member of the ENMU Pre-Vet Club. Her interest in animal science began because she loved the "idea of learning about animals and helping them since they can't speak for themselves."
Her advice to students interested in her field of study is to "get as much experience as possible. When everything seems to feel overwhelming or difficult, remember your goal because the success you receive in the end is the best reward."
The senior was born and raised in Houston, Texas, and has three brothers and two sisters. Her mother is a pre-K teacher, and her father is a technician.
Tara chose to attend ENMU to run on the cross country team. She also liked that Eastern's "location in a small town allows one to focus on their studies with fewer distractions."
Her favorite class at ENMU was Common Veterinary Practice because learning the terminology of the field helped her excel in her volunteer work with animals.
Tara says that every professor she has encountered in the Department of Agriculture, Food Science and Kinesiology cares about students and is eager to help them. "ENMU has a great support system of teachers who want to see the students succeed," she shares.
Her go-to spots in Portales, New Mexico, are the Wesley Foundation and the Golden Student Success Center.
The Greyhound's hobbies include exercising, cooking and spending time with family. She dreams of traveling outside of the United States someday and owning a business.